Health Insurance for Entrepreneurs

Join this group to get a great deal on health insurance for entrepreneurs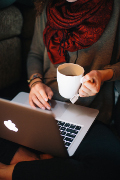 Leaving a secure job to start your own company is a brave and admirable thing to do. That said, it can also be a challenging transition, especially for those coming from large companies.
We're yet to come across someone who misses the endless committees, the casts of thousands and the difficulty of getting things done. However, one of the things a person making the move from the corporate world usually misses the most is the benefit package that comes with corporate positions, including health insurance, and a raft of corporate discounts from gym membership to theatre tickets.
By joining this group, you club together with other entrepreneurs and use the same scale buying power effects to get a specially-negotiated deal on health insurance from Vitality, which comes with a long list of benefits, discounts and cashback offers, including 50% off the cost of a Virgin Active monthly gym membership, discounts at various sports and health brands, and a points systems that rewards your healthy lifestyle choices with Starbucks coffee, fantastic deals from Vitality's travel partners (including Mr and Mrs Smith and BA), stores and even spas.
So, when the pressures of running your own business get too much, you can use your Vitality account to get a relaxing massage or jet off to warmer climes to chill out on the beach.
This is all in addition to the safety net that a high-quality health insurance policy brings for small business owners, start-up founders and employees alike – if something does go wrong and you need medical attention, private health insurance means the issue can be seen to in less time, freeing you to get back to running your company, maintaining your targets and keeping your customers and investors happy.
What's more, with the discounted gym membership and all the discounts and benefits, this policy can end up actually saving you money, as well as invaluable time and energy, which will be better utilised making your business bigger than Apple.