Cyclists have grouped together to get health insurance that recognises their fitness.
Get rewarded with a £100 voucher for your chosen nutritional products and sports supplements when buying health insurance through this group.
We negotiated with AXA PPP healthcare to bring group members our best ever Private Medical Insurance offer:
£100 voucher to spend on nutrition or supplement products exclusively for Bought By Many members
50% off PureGym membership
Fast Track Appointments service, out-patient scans and 24/7 nurse phone support included as standard
Cover for in-patient and out-patient hospital and specialists fees and cancer cover as standard
Physiotherapy, chiropractor, dentist and optician cover are optional extras
Bought By Many – Exclusive Offer - £100 sports supplements voucher plus half price Pure Gym membership. Terms and Conditions

This an introductory offer and applies to new customers only for the first 12 months of the policy.
To qualify for this exclusive BBM offer, you must click through to the AXA PPP healthcare landing page via the Bought By Many link and purchase a new Personal Health Insurance policy.
The £100 voucher can be redeemed against any items on www.myactiveplus.com.
50% off 12 month PureGym membership is available to lead plan member and family plan members covered on your AXA PPP healthcare plan. See full terms here.
This offer cannot be used in conjunction with any other offer or promotion. If you get a quote via the Bought By Many link but then complete your purchase using a cashback site, price comparison site or any other promotional partner, you will not receive the exclusive BBM offer.
Quotes are valid for 45 days.

Looking to insure just you and your bike? The offer above is for Private Medical Insurance - this insurance can cover you for a wide range of private treatments from outpatient physiotherapy for a minor injury through to treatment of a major illness like Heart Disease or Cancer.

If instead you are looking for a policy to cover just your bike and your riding, you should divert to our Cycling Insurance Group. It won't cover hospital treatments for illnesses and diseases like Private Medical Insurance, but it will cover your bike for theft and accidental damage, as well as provide cover for you in the event of a serious accident.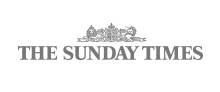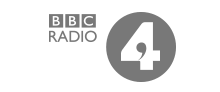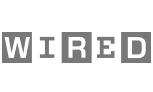 We work with the best insurers