Gadget Insurance UK

Join other Bought By Many members and save 22% on Gadget Insurance from i-Digital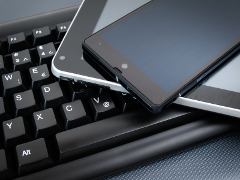 In recent years, our gadgets have increasingly become essential possessions, rather than luxury items. It is not unusual for a person to be carrying several hundred pounds worth of gadgets at any one time.
It is perhaps not surprising then, that mobile phone theft, or 'theft from the person', is the only kind of crime that has seen a rise in cases since 2010 in the UK. 90% of these crimes are cases of pickpocketing, the rest being muggings. While gadget insurance cannot help with the emotional trauma of being a victim of such a crime, it does mean you don't have to worry about having to fork out on replacing your lost items, which is invaluable in these situations.
Many people think their home contents insurance covers their gadgets, but that is not always the case. Most policies do not cover gadgets outside of your home or in a house where you are not the named home insurance policy holder (for example, if you are renting a room in someone else's house or living in student accommodation). Additionally, accidental loss and breakdown of gadgets are often not covered by home insurance.
Gadget insurance has lower policy excess than most home insurance policies; and claiming on a gadget insurance policy won't affect your home insurance premiums. Of course, many people in the UK do not have home content insurance at all, and so will benefit from gadget insurance, as, often, these items are the most monetarily valuable items in the house.
By joining this group, you join forces with other Bought By Many members to get a great deal on cheaper gadget insurance for everyone in the UK.
Community questions and answers
Answers: 1
Helpful Votes: 0
I want to find home contents insurance that will cover my phone, laptop, fridge freezer, washing machine, cooker, dish washer etc as well as my tv and the rest of my house hold goods,what is the best insurance company for this Thanks
need to speak to someone at your insurance company
View answer
Answers: 1
Helpful Votes: 0
Could u send me your phone number asap as still no paper work come through the post not happy