Field Spaniel Pet Insurance

Join other Field Spaniel owners to get a great deal on pet insurance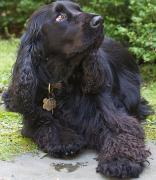 Charming, intelligent and affectionate, the Field Spaniel is makes a great addition to any family, and a loyal companion to any individual.
Now considered a rare breed, the Field Spaniel was first developed in England, initially exclusively black in colour and for show purposes only. It was later redeveloped as a working dog, specifically for field work, and is now known for being a great working dog and fantastic at agility tasks.
Field Spaniels require a lot of exercise and attention, but are highly trainable. They will do well in a young, energetic family where they are allowed to run around in the company of their family. If left alone too long, they can become destructive.
They need regular grooming and can be prone to eye conditions, heart problems, hip dysplasia, cancer and ear infections (due to their long ears).
By joining this group, you club together with other owners of Field Spaniels to get a great deal on pet insurance.