Please call for a quote None
Dietitians Insurance

Club together with other Dietitians to get a better deal on the insurances you need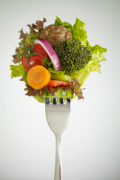 Despite the profile of professional organisations such as The British Dietetic Association, there is limited guidance available regarding an important aspect of the business side of the dietetic profession – namely, what insurance is needed.
Dealing with people's medical records and making health-related recommendations is integral to the role of a Dietitian, meaning it's important you have sufficient cover in case something goes wrong and legal action is taken against you by a client. If you are a self-employed Dietitian, or run your own business, insurance can also help if damage is sustained to your premises or stock, if an employee or member of the public is injured on your premises, or if an unforeseen event interferes in some way with your ability to operate.
Qualifying as a registered Dietitian involves extensive study, and for many brings with it the challenges of running a business in a regulated field. With those pressures in mind, we created this group to simplify the process of finding the right insurance. By joining, you can use the collective buying power you share with your peers to obtain a better deal on the insurances Dietitians need.
When 20 Dietitians join the group, we will begin negotiations with insurance companies to achieve this So if you know other Dietitians who will benefit from a better deal on their insurance, why not invite them to join this group too? The more people who join, the better the offers we can agree on your behalf.
Please call for a quote None