168 Members
Please call for a quote None
Travel Cover For People Who Have Been Refused Insurance

Join this group to get insurance, even when you have been refused cover elsewhere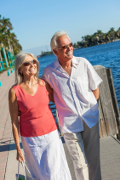 Being diagnosed with a chronic condition may be devastating, and can affect life in so many different ways. Your mobility, your living arrangements, your diet and the way you interact with those around you can all change.
Most people don't expect one of the drastic changes in their lives to be the cost of their travel insurance. However, the reality is that travel insurance quotes can go through the roof once you tell the insurance company you have a medical condition. In fact some insurers deliberately price high to avoid taking on the business at all.
Some people are refused cover by the insurance companies altogether, as they are considered too 'high risk' to insure. It is still common for insurers to refuse to quote for patients who are awaiting a diagnosis, undergoing treatment or on a waiting list. Since it is still important to declare all medical conditions honestly and fully (as failing to do so may invalidate your entire policy), this leaves many people out of options.
However, with most medical conditions, as long as certain precautions are taken and a doctor approves the travel plans, there is no reason the person affected could not enjoy a relaxing, and even active holiday. We believe that the scarcity and cost of insurance should not be factors that stop people from going on holiday, and so we started this group to help those with who are turned down not only to get cover, but to get it at fair prices.
By joining this group, you join together with others to use the collective buying you share to change the insurance industry for the better and save money on your insurance.
Please call for a quote None