Child Only Travel Insurance

Join other parents for a discount on insurance to cover your child when they travel without you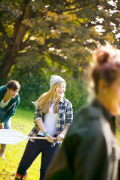 Many families take out family annual insurance cover for their trips abroad. However, often children under 18 need to travel without their parents, on school or youth club trips or with other members of the family (such as grandparents).
Family policies are only valid when the named policy holder is travelling, meaning your child is not covered when travelling on their own. Parents have enough to worry about when it comes to their children, especially when they go on holiday without parental supervision.
By joining this group, you can use the collective buying power you share with other parents to get a better deal on insuring your child for their holiday, which can mean one less thing to worry about before and while they are away.
Join the group now to be eligible for an exclusive discount for your young explorer.