Car Insurance for Musicians

Join other Musicians to demand a fairer deal on Car Insurance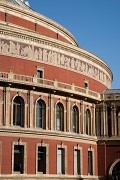 Our research suggests musicians are being penalised by insurance companies. Please join this group if you agree and want to see this change.
How does the cost of car insurance for musicians compare to other professions?
We based our research on quotes to insure an experienced driver living in a low-risk area (see note below). This suggested musicians are paying between 40% and 90% more for car insurance than drivers with other professions.
Using Confused.com, the cheapest quote we could find when describing this experienced driver's occupation as "Musician" was £378 per year. Worse still, the average of the Top 10 best quotes was £665. This compares very unfavourably to quotes for a "Bank Manager" with an identical vehicle and driving record. Here the best quote was £265 and the average of the Top 10 best quotes was £340. What's more, many well-known car insurance brands refused to offer quotes for musicians at all.
Which insurance companies will cover musicians?
The best quotes we have found in our research are from Direct Line, who quoted £241 for our musician. They also enable musicians to be very specific about the nature of their work - their quote form has separate options for Classical Musicians, Jazz Musicians, Session Musicians, Musicians in Bands, Musicians working in pubs and clubs, and so on. Direct Line don't appear on comparison websites.
Other popular options for musicians car insurance include Victor C. Knight (a specialist insurance broker founded by a former musician), and Hencilla Canworth, who provide a package of insurance to members of The Musicians Union.
Some other household name insurance companies will also provide quotes, including The AA. Since 2009, this has also included Swiftcover, who gained brief notoriety among musicians when they featured Iggy Pop in an advertising campaign, despite not offering car insurance for musicians at the time.
What's in a name?
Sometimes the language used to describe a job to insurance companies can make a difference to the prices they quote. In our research on car insurance comparison sites, "Classical Musician" seemed to drive cheaper quotes on comparison websites than "Musician".
However, don't under any circumstances be tempted to misrepresent your job to get a lower quote. There are many comments on musicians forum threads on the topic of car insurance suggesting that musicians should refer to themselves as "teachers" or "tutors". Car insurance companies, however, would regard this as fraudulent if it was untrue, and might seek to void the policy - meaning that they would not pay out in the event that you made a claim.
Why do car insurance companies charge musicians more?
Car insurance companies' pricing reflects what they call "claims experience" - that is, the probability of claims, and the average pay out per claim, based on their historic statistics and forecasts.
Past claims by musicians may be higher than average due to aspects of some musicians' driving habits, for example:
Driving long distances late at night
Giving lifts to other musicians who might sue for loss of earnings in the event of an accident that they were injured in
Regularly driving to and parking at premises where alcohol is served
Clearly, these risks are not relevant for all musicians - we think car insurance companies should be able to make better pricing decisions by adopting a more nuanced approach that reflects musicians' individual circumstances.
Why join the Car Insurance for Musicians group?
We want to use the collective buying power of musicians to demand a fairer deal from car insurance companies. We believe that for the vast majority of musicians, the premium charged to insure musicians' vehicles is disproportionate to the risks of providing cover.
By joining this group, and by sharing it with musicians in your network, you can help change this situation for the better. When we have 50 musicians on board we will open a dialogue with car insurance companies with the aim of negotiating a discount for all musicians in the UK.
Special Thanks
Finally, a big thank you to John Steel for bringing the issues faced by musicians to our attention and suggesting this group.
Note
Our experienced driver is a 45 year old man, living in a BA21 postcode, with 10+ years no claims bonus, driving a 1.6 litre 52-plate BMW Mini Cooper 30,000 miles a year.