Apple Macbook Pro Insurance UK

Insure your MacBook Pro from just £3.86 per month using the 22% member discount we've negotiated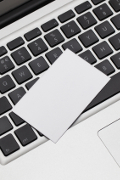 If the MacBook Air is the size-zero of Apple's range, parading its wafer-thin figure for all to see, the MacBook Pro is quietly and proudly showing off its features to the more professional user. What it lacks in portability, it more than makes up for with the eye-popping sharpness of its screen display and its greater versatility.
MacBook Pro owners are, by definition, people who invest in their technology – and not only financially, but in time and effort, creativity and inspiration. All of which means that losing or damaging your MacBook Pro can feel devastating. Protecting yourself with the right insurance is a small but sensible investment.
By joining this group, you will be coming together with other MacBook Pro UK owners to get a better deal on your insurance.