Amazon Kindle Fire Insurance

Join other Kindle tablet users and get a 22% discount on insurance for your Kindle Fire and Kindle Fire HD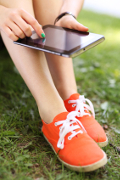 Amazon's Kindle Fire was first released in November 2011 and has since sold an estimated 7 million units. With a much more affordable price, the Kindle Fire and Kindle Fire HD are a strong alternative to Apple's iPad and are constantly growing in popularity.
While it is cheaper than the iPad, having your Kindle stolen or damaged is still just as devastating. This is particularly true if you have a lot of carefully selected apps, books, music and other media on your tablet, which you have spent a lot of time, effort and money downloading.
By joining this group, you will be coming together with other Kindle Fire and Kindle Fire HD owners to get a better deal on your insurance, protecting both your device and all your precious content.
If you have a Kindle E-reader, please join the Kindle Touch and Kindle Paperwhite Insurance group.
Top questions answered by us
Is my Kindle covered abroad?

Yes, you can insure your Kindle for loss and damage for a maximum of 90 days in a 12 months period. All repairs must be undertaken in the UK and approved by the policy underwriter.

Are my downloads covered under the policy?

Downloads are fully covered as part of the Premium policy, and cover is available as an optional extra for all other policies.

I have a Kindle E-reader, can I join this group?

This group is for Kindle Fire and Kindle Fire HD only, but you can click here to join our Kindle Touch group, open to all Kindle E-readers!