Zurich Home Insurance Review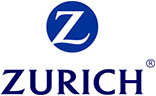 Key policy features of Zurich home insurance
A place to stay if an insured event makes your home uninhabitable
Buildings cover up to £1m and contents cover up to £100,000
24-hour claims assistance helpline
See if Zurich makes it into our list of the top 10 home insurance companies.
Read on to learn more about:
Summary of Zurich insurance
Zurich was founded in 1872 and it's Switzerland's largest insurer.
The company offers motor, home and life insurance, as well as a range of other financial products.
See if Zurich makes it on to our list of the top 10 home insurance companies.
Overview of Zurich home insurance
Zurich offers buildings, contents, and combined home insurance policies.
Its home insurance policy includes:
Buildings cover up to £1m
Contents cover up to £100,000
A place to stay if something happens to your home making it uninhabitable
Cover for accidental damage to TV, audio, DVD and video game equipment included as standard
A single item limit of £1,500
Bicycle cover of up to £350 - with the option to cover higher value bikes
Optional cover for laptops
Zurich also offers a number of optional extras you can add to your home insurance, for an additional premium:
Personal possessions cover that can cover your possessions when you are away from home
Legal expenses cover up to £50,000
Accidental damage cover for buildings and contents
Garden cover up to £2,500
Home emergency cover
Personal accident cover, with up to £25,000 bodily injury cover
Are there any exclusions on Zurich home insurance?
As with all home insurance policies, there will be some general exclusions to your policy.
For instance, Zurich will not cover any legal liability or pay any claim linked to a business, trade or profession, unless the items are insured specifically under the optional personal possessions cover.
It will not pay out for the gradual deterioration of any items.
Make sure you read your policy documents thoroughly so you know exactly what you're covered for.
How much does home insurance from Zurich cost?
There are many factors that affect your price. Details such as the type of building, what it's made of, its age, its location, as well as any contents you wish to be insured will all make a difference to your home insurance premium.
Zurich does offer some relatively high cover levels compared to an average home insurance company, so prices may reflect that.
Find out more about the average cost of home insurance.
To find out your exact price you'll have to get a quote on Zurich's website.
It does list some prices for optional extras:
Home emergency cover - £49.99
Legal expenses - £23.99
Garden cover - £25.99
Personal accident cover - £22.99
It's worth noting that other insurers may include some of these options as standard.
Though price is an important factor for many people, it shouldn't be your only consideration when purchasing home insurance.
As with most insurance products, you get what you pay for. It's important to make sure you're happy with the policy you purchase and are covered for the correct amounts for both your buildings and your contents.
For more information on this, check out our article on the top 10 home insurance companies.
One way you can bring the cost of your premium down is by increasing your voluntary excess. Zurich offers a voluntary excess of up to £500.
Remember that while this can bring the cost of your home insurance down, if you make a claim you will have to cover this excess, so make sure it is affordable for you.
There is a compulsory excess on both buildings and contents insurance of £100.
Customer reviews of Zurich home insurance
On Reviewcentre.com, Zurich's home insurance has been awarded 1.6 out of 5 based on over 60 reviews.
Expert reviews of Zurich home insurance
Zurich's home insurance policy has been awarded 4 Stars out of 5 by independent financial reviewer Defaqto.
A Star rating indicates where a product sits on the market based on the quality and comprehensiveness of its features.
On Fairer Finance, Zurich has been awarded 3 stars out of 5 for its home insurance policy.
How to make a claim on Zurich home insurance
To make a claim from Zurich, all you need to do is call the company's claims team on 0800 026 1751.
You'll need to have to hand information about your property, what has been damaged or lost, and what caused it.
The company's claims line is available 24 hours a day, 365 days a year.