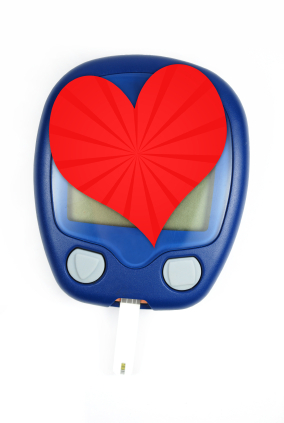 World Diabetes Day is on November 14, and there has never been a better time to do everything possible to raise awareness of Diabetes and the dangers the condition carries with it. Diabetes is increasingly referred to as an epidemic, and for good reason – 3 million people are living with Diabetes in Britain alone and, alarmingly, it is estimated that 850,000 people have Diabetes without even knowing it.
There are many misconceptions and a lack of education when it comes to Diabetes. Most prominently, many people do not realise there are two, very different, types of Diabetes:
Type 1: Is a genetic condition and has nothing to do with lifestyle or diet. It usually occurs before the age of 40 and particularly in childhood, with some children getting diagnosed at just a few months old. It means the body is not producing insulin, and so is incapable of processing glucose. Type 1 Diabetics must manage their insulin using injections or pumps.
Type 2: Although this type is most commonly associated with the patient's weight and lifestyle, sometimes it is developed by people who do eat well and exercise regularly. It happens when the body is not producing enough insulin to break down glucose, or the insulin is not working sufficiently. It can often be managed by diet and exercise, without the need for medication.
So, how do you recognise the symptoms? This list contains the main things to look out for, but is by no means exhaustive:
* Feeling thirsty (and sometimes hungry) all the time
* Frequent urination (especially at night)
* Drastic weight loss
* Blurred vision
* Extreme tiredness
* Cuts and bruises healing slowly
Diabetics of both types can live long and active lives, as long as they take every action necessary to keep their Diabetes under control. You can eat sugary foods, as long as it is in strict moderation and you adjust your insulin intake accordingly; You can travel, as long as you have your kit with you (and make sure you have the right insurance); and you can, and should, participate in sports activities. These days, many gadgets exist on the market to help those with Diabetes lead a normal life.
That said, Diabetes is a serious condition that can carry with it severe, life debilitating (and even threatening) complications. It can lead to heart and kidney problems, blindness, amputations and what is known as 'Diabetic Coma' or Hypoglycaemia.
This World Diabetes Day, why not mark it by either making sure you get tested, if you feel you have any of the symptoms mentioned above, or, if you are lucky enough to be in full health, reach out to a friend or relative that is dealing with this illness every day of their lives (unfortunately, the likelihood is we all know someone who has Diabetes) and let them know you are thinking of them. Because today is their day, and we should all celebrate their bravery and strength at the face of their unruly and troublesome pancreas.
If you want to send your Diabetic loved one a little token of your appreciation and you're in need of some inspiration, check out these nifty ideas.
Why not send us your stories through our Facebook or Twitter pages – how are you spending today?