Where are the insurance innovators?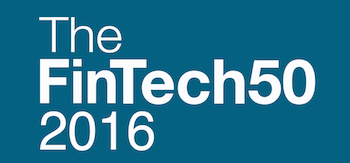 While we're delighted that Bought By Many features in this year's FinTech50 list of companies revolutionising financial services, we're feeling pretty lonely as one of only 4 firms in the list that are disrupting insurance.
There are huge opportunities in insurance, according to FinTech50 it's a $4.6tr (£3.36tr) market, accounting for 6.7% of global GDP. Yet at this month's Money 20/20 conference in Copenhagen, where the FinTech50 was announced, there was not a single insurance-themed session and the word 'insurance' didn't appear once in its extensive agenda.
At Bought By Many we use a combination of search and social media to bring together willing buyers, in the form of our members with niche insurance needs, and willing sellers, in the form of the 24 insurers we are currently working with. In the process our 154,000 members get a better deal than they could get on their own, and our insurance partners get efficient, targeted access to the risk segments they are seeking.
Although the sector may seem like an impenetrable financial fortress to outsiders, many with inside knowledge believe it has failed to build defences against the very real threat of disrupters. Yet there has been scant innovation initiated by insurers or new players. So why is insurance different from the sectors that dominate the FinTech50 such as security, payment, trading, banking, compliance and risk?
One of the biggest challenges facing potential disrupters is that the complexity of insurance makes it difficult for outsiders to navigate.
Even though insurance products are bought off the shelf by millions of people every year, the construction of a policy is perplexing and can involve underwriters, actuaries, brokers, reinsurers and consumer brands ranging from retailers to airlines. So insider knowledge seems critical, and this is borne out when you look at the teams behind a number of the of insurance startups in the FinTech50:
QuanTemplate was founded by a broker. And Brolly, which features in the list's ones to watch section, was created by a former Aviva employee. Oh, and I am an actuary ( don't hold it against me!). We believe that this demonstrates the importance of understanding the market and having the connections to spark change.
Also, I don't buy the notion that geography is important. More than half of the businesses in the European FinTech50 are based in the UK and insurers are dotted around Britain, meaning start-ups launching in towns and cities from Tunbridge Wells to Newport would have access to contacts, talent and potential industry collaboration. That's right, there are long roads leading off the Silicon Roundabout.
It may also be that innovators don't believe insurance is a sexy challenge. Building a customer base can be tough and consumers don't see it as an everyday financial priority like paying for something. It's often a begrudging purchase and, thanks to comparison sites, there is a heavy emphasis on price over quality. But creativity and new concepts are what disruption is all about.
Working with mountains of social and search data, and finding solutions to problems incumbents didn't even know existed is exciting – this will be a familiar story to disrupters that have succeeded in other industries.
The fact that most insurance incumbents are full-stack companies that own the process presents some weighty challenges and opportunities. It certainly makes it difficult for new entrants to take the industry giants head on, but those who can carve up the value chain and bring the best to bear in each part, cutting out the superfluous parts, will reap rich rewards. Remember that $4.6tr.
The scale of these incumbent insurers is one of the reasons why they haven't initiated change themselves. They've become too large and complex to be agile - and they haven't needed to be. The tried and tested business model has served them well, although they now risk sleepwalking into a dangerous incumbent attitude towards emerging challengers.
In 2010 Time Warner CEO Jeffrey Bewkes took a shot at Netflix with the line: "It's a little bit like, is the Albanian army going to take over the world? I don't think so."
It's a topic I've already covered in a blog about why insurers think they aren't going to be disrupted.
We believe that if the industry is a citadel ruled by an ailing monarch unprepared for attack, there are agents either side of its walls who are receptive to revolution.
Investors certainly seem to be willing to arm disrupters. According to CB Insights, there were 68 early-stage insurance tech investments in 2015, up from 49 in 2014, and that these investments amounted to some $313m (£222) of funds.
Insurance maybe the last – and one of the toughest – markets for Fintech innovators to crack, but incumbents' view that they are immune to disruption is flawed and they are likely to face challenges they haven't prepared for over the coming years.
We aim to stay at the forefront of Fintech innovation and hope we're joined by a few more insurance innovators in the 2017 FinTech50.
These are the hottest #FinTechs right now - via @CityAM https://t.co/9Obep1nCur

— FinTech 50 (@TheFinTech50) April 5, 2016