Happy, single or poor: What your dog says about you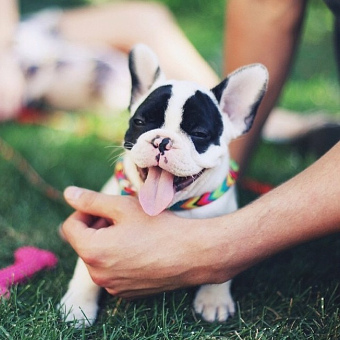 They may be man's best friend, but it appears your choice of dog may even be more important than you think.
A study has claimed the breed of dog can give an insight into the personality, education and even wealth of its owner.
Dog lovers owning a Yorkshire terrier are said to be the happiest, while those with a Labrador are most likely to be single.
The research, carried out in conjunction with 2,000 dog owners, claims to have found people with pugs are likely to be rich and those with Chihuahuas devote the most time to their animal.
Anyone buying a Dalmatian is more likely to own a sports car than other dog owners, while those with a French bulldog identify as the "biggest rockers".