Holiday insurance over 80 with pre-existing medical conditions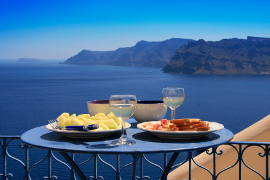 The most important thing to remember when applying for travel insurance, whatever your age, is that you must declare all of your existing medical conditions fully and accurately. Failing to do this can invalidate your policy if a claim is made that relates directly or indirectly to the condition (and most insurance companies will probably find a way to make this connection to avoid paying up).
If your condition is severe, some insurers might even refuse to give you a quote.
While declaring medical conditions is crucial, it also makes it that much harder to get a quote, and it often raises the price sky high. It is even more difficult for travel insurance for an over 80 with medical conditions - age is viewed by insurers in a similar light.
This might seem unfair (and we believe it is), but the explanation is simple: insurers anticipate the likelihood of a claim being made by someone who already suffers from a medical issue is much higher than a healthy person. This becomes much worse for older people, with many insurers refusing to offer cover at all, or charging un-affordable rates, which makes getting travel insurance for over 80s with pre-existing medical conditions incredibly difficult.
When you apply for insurance, you are asked to fill in a questionnaire covering your general health. There are four possible outcomes to this: you can be told you have no conditions which raise concerns for the insurer and they will offer you full cover at a reasonable rate; you could be told you have a certain condition which worries the insurer and they will charge you extra to cover it; alternatively the condition may worry them sufficiently that they will offer you cover which excludes the condition and any claims relating to it, but covers other claims as usual; finally your situation can be deemed too risky for the insurer to take on, and they can refuse to provide you cover all together.
We understand that sometimes insurance companies' medical questionnaires can be confusing or unclear. If you are unsure which answer best describes your situation, it is advisable to call the companies helpline and speak to one of their customer services representatives, who should be able to clarify things. This will ensure you do not make an error in your application and end up invalidating your claim through misunderstanding. It is also worth remembering that some insurers will actually give you a cheaper price if you complete the purchase online (since it is cheaper for the insurer to run the machines behind the internet than it is for them to run the staffed call centre), so it is always worth coming back to the internet to finish the quote once you have the clarification you needed.
There are a few other ways you can save money on your travel insurance:
Many insurers will only ask you to declare the region you are travelling to, particularly for annual policies. However, if possible, it is best to specify the particular countries you are going to, medical treatment costs vary widely from country to country, even within Europe. For example, as medical costs in France are much cheaper than in Turkey. Therefore, if you have a medical condition and are travelling to France only, you could find the cost of insurance much lower if you provide that information, instead of just declaring your travel to 'Europe'.
Join our Over 80's Travel Insurance Group and use the collective buying power you share with other people over 80's with medical conditions to get a fairer deal on your travel insurance.
Refer to our further hints and tips in our article Finding Travel Insurance for the Over 70s, 80s and 90s and our list of insurers for older travellers, together with the maximum ages they will insure.
We also have travel insurance groups for people with medical conditions, such as:
About Bought by Many
Bought by Many groups together individuals who have similar insurance needs. Using the collective buying power of the group, we then negotiate better insurance on behalf of our members. You join the group, you get access to an exclusive quote, you can buy the better insurance - it's that simple. Groups range from Travel to Gadget and Pet insurance - you can browse them all here.
Finally, wherever you choose to travel, we wish you a safe and happy break.