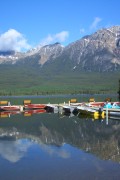 The people of Ancient Babylon believed that epilepsy was a spiritual condition, a sign that the body had been possessed. It wasn't until the 17th and 18th centuries that science (and society) began to recognise epilepsy as a medical condition, and it took until the mid 19th century for the first effective anti-seizure medication to be introduced.
We've also created European travel insurance that covers any serious conditions and allows you to see a price in seconds without any questions about your medical history. Find out more and get a quote.
Our medical knowledge of epilepsy has come a long way since then, though it remains a condition that many people do not fully understand, or are perhaps not even aware of – despite the fact that it affects around 600,000 people in the UK. That may be starting to change, however, with positive steps forward such as TV soap Eastenders having recently introduced a character, Nancy Carter (played by actress Maddy Hill), who has epilepsy.
Epilepsy and Travel Insurance
If you have epilepsy and are planning to travel abroad, it's a good idea to do some advanced planning and research. The charity Epilepsy Action* offer some valuable suggestions on their website, such as considering how and where you will store your medicines, and thinking about how time differences between countries may affect your medication schedule.
Epilepsy Action also strongly recommend taking out adequate travel insurance, stating: "The cost of medical care and treatment can be very expensive outside the UK. Make sure that your insurance policy would cover any incidents that are related to your epilepsy."
*Epilepsy Action is the working name of the British Epilepsy Association
Why does travel insurance for Epilepsy sufferers cost more?
Insurers are always concerned about the possibility of a claim, because these are the costs their business has to pay. Claims are typically either for cancelled holidays or for medical treatment whilst abroad. Insurers try to assess how often these claims are likely to happen and how much they will cost when they do.
For people with epilepsy, there is a higher chance of medical events causing them to cancel a holiday or to need treatment abroad, which means they are more likely to make a claim. With this in mind, the insurer will charge the customer more to provide the necessary cover.
When applying for travel insurance, it is essential that you declare your epilepsy, because it is considered a "pre-existing medical condition". The travel insurer will then need to ask you a number of questions relating to your condition before they offer you a quote. These may include questions such as:
1. If awake do you normally lose consciousness during a fit/seizure?
2. How many fits/seizures have you had in the last four/six months?
3. How many unplanned hospital admissions in the last 12 months for epilepsy?
4. How many different types of medication are you prescribed for epilepsy?
5. How long ago was your first fit/seizure?
6. Was the epilepsy caused by another medical condition i.e. brain tumour?
Will my choice of holiday destination affect the price of insurance?
If you need to receive emergency medical treatment whilst you are on holiday, the costs associated with this can vary significantly depending on the country you are in (or taken to) for treatment. For this reason it is always advisable to tell your insurer exactly where you are going. If you only declare general, non-specific information such as "Europe", your insurer will assume the highest potential cost within that region.
Also, be aware that some regions outside Europe are particularly expensive – for example, travel insurance with Epilepsy cover to go to America can cost significantly more than when travelling within Europe. Holidays on Cruise Ships are also seen as having a very high potential cost, because their on-board medical teams are not usually equipped to deal with the more serious health problems, and so may have to airlift people to the nearest hospital.