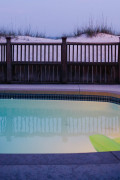 If Crohn's Disease was ever something that people shied away from discussing openly, it seems the times are certainly changing. Take for example the recent story about aspiring British model Bethany Townsend (who has Crohn's Disease): when Bethany posted a holiday snap of herself on facebook – showing not just her black bikini but her colostomy bags too – the page was 'liked' by more than 245,000 people. It also inspired many others with Crohn's Disease to share their own selfies.
So general attitudes towards Crohn's Disease are clearly moving on. We think it's high time the insurance industry caught up – and that's why we created our Travel Insurance for Chron's Disease Group.
The remainder of this article explores how insurers approach the issue, as well as offering some useful advice to help you get the most out of the holiday itself and the travel insurance you need.
Travelling with Crohn's
For those with Crohn's Disease, the thought of unfamiliar surroundings – and particularly new, different foods – can make a holiday seem like a daunting prospect. But as all those recent selfies have proved, people with Crohn's disease can and do take holidays all over the world. It often just requires a little extra care and pre-planning.
Two really good sources of travel tips for people with Crohn's Disease are Disabled World and Crohn's & Me. At those websites you'll find a whole host of useful information and advice, such as getting the right immunisations, stocking up on medications, and a list of precautions to take when choosing your holiday meals.
Can people with Crohn's Disease get travel insurance?
If you have Crohn's Disease, you might have difficulty finding insurance cover. And if/when you do find a travel insurance company who will cover someone with your condition, it is likely to be quite expensive.
We think this is unfair, which is why we've decided to do something about it. See the 'What Can I Do Next' section at the bottom of this article.
Do I have to tell the Insurance Company about my Crohn's Disease?
There are many travel insurance companies out there who are not particularly well-informed about Crohn's Disease, and for this reason they may not ask specific questions (at least initially) relating to your condition. However, be aware that it is your responsibility to declare your Crohn's Disease (and other medical conditions). If you don't, you may find that your insurance is invalid, or that you encounter problems when you need to make a claim.
See this article we wrote for more information on the importance of declaring medical conditions.
What questions will the insurance company ask me?
As well as needing some information about your general health, the insurance company will probably ask a number of questions relating to your Crohn's Disease – for example, if you have been admitted into hospital within the last two years, whether you have had surgery, or whether you are taking any medication. You may also need to get a medical report from your doctor.
Will my choice of holiday destination affect the price of insurance?
It's always a good idea to tell your insurer exactly where you are going. If you only declare general, non-specific information such as "Europe", your insurer will assume the highest potential cost within that region. (When it comes to medication and treatment, the costs vary significantly between different European countries).
Also, be aware that some regions outside Europe are particularly expensive – not least the USA, Canada and the Caribbean. Holidays on Cruise Ships are also seen as having a very high potential cost, because their on-board medical teams are not usually equipped to deal with the more serious health problems, and so may have to airlift people to the nearest hospital.