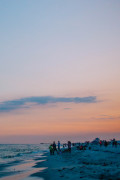 If you or someone you care for has Alzheimer's, it can be frustratingly difficult to find travel insurance; and when you do, you may be alarmed at the prices you are quoted. This introduces a non-medical barrier which can be both upsetting and time-consuming, making something that should be a joy – planning and preparing for a holiday – seem like a trial.
We think the situation can and needs to be improved, which is why we formed our Travel Insurance for Alzheimer's Group. The remainder of this article explores why the situation exists today and how insurers approach the issue, as well as offering some useful advice to help you get the most out of the holiday itself and the travel insurance you need.
Travelling with Alzheimer's
The Alzheimer's Society offer a comprehensive and very useful list of travel tips on their website, covering everything from which sorts of holidays may be most suitable, to what items, documents and equipment you'll need to pack.
There's no reason why a person with Alzheimer's can't enjoy a whole range of holidays; it may just require a little extra pre-planning, to ensure the destination, arrangements and activities are fully suitable. You may wish to consider using a specialist booking agent such as The Disabled Holidays Travel Agency, which offers a variety of holiday choices to meet different criteria.
For those whose condition is more advanced, a good option may be to book a holiday specifically aimed at people with Alzheimer's and their carers. Vitalise are a UK charity who offer a selection of tailor-made breaks, with five holiday centres around the UK to choose from.
Can people with Alzheimer's get travel insurance?
Our understanding of conditions such as Alzheimer's (and other forms of dementia) continues to develop, and it seems fair to say that general attitudes toward those who suffer from these conditions is also changing; dementia is no longer a taboo subject, or something we prefer not to talk about.
Frustratingly, the insurance industry has been slow to catch up, with many insurers being reticent to cover serious 'mental health' conditions – particularly those such as Alzheimer's which are progressive. This is starting to change, thankfully, with more insurers willing to offer travel insurance cover for Alzheimer's. But it seems that all too often, this insurance comes at a considerable price.
Why is Travel Insurance for Alzheimer's sufferers more expensive?
Rightly or wrongly, the insurance industry presumes that people with Alzheimer's are relatively 'high risk' – for example, that they are more likely to have an accident (whilst on holiday) that requires medical treatment. With this in mind, the insurer will charge the customer more to provide the necessary cover.
What sort of questions are asked when applying for travel insurance for Alzheimer's?
When applying for travel insurance cover for Alzheimer's, the travel insurer will usually ask a number of questions relating to the person's condition before they offer a quote. These may include questions such as:
• Do you need assistance with dressing, eating or washing?
• Do you require more assistance or supervision than you did six months ago?
• Will you always be accompanied (e.g. by a carer, family member or friend)?
Some of these questions can seem quite personal, but it's important to understand that they are simply part of the criteria that has been put in place by the travel insurer.
Will my choice of holiday destination affect the price of insurance?
If you need to receive emergency medical treatment whilst you are on holiday, the costs associated with this can vary significantly depending on the country you are in (or taken to) for treatment. For this reason it is always advisable to tell your insurer exactly where you are going. If you only declare general, non-specific information such as "Europe", your insurer will assume the highest potential cost within that region.
Also, be aware that some regions outside Europe are particularly expensive – not least the USA, Canada and the Caribbean. Holidays on Cruise Ships are also seen as having a very high potential cost, because their on-board medical teams are not usually equipped to deal with the more serious health problems, and so may have to airlift people to the nearest hospital.