Track your dog with a GPS collar to save 20pc on insurance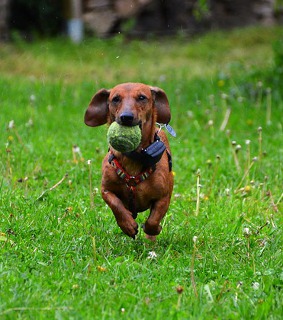 Dog owners will be able to cut a fifth off their insurance bills by using a special GPS collar to track how much exercise their pet does.
A small microchip in the collar will record the dog's movements and send the data to the owner's smartphone or tablet computer, and an insurance company.
Owners who follow the exercise guidelines for their breed – for example, walking a German Shepherd for more than two hours a day – will qualify for lower monthly premiums and "rewards" such as healthy dog biscuits.
They will also be able to use the GPS to locate lost or stolen animals.
The new technology, which will be offered next year by More Than, is a response to rising pet obesity and vet bills, which have pushed up insurance prices.