Thinking of getting a dog? Here are some things you should know. Firstly, well done! The fact you have ended up on this article suggests you are really putting some thought into getting a dog and not deciding on a whim.
Here's what you need to consider before bringing your new family member home...
Are you going to rescue or buy?
There are hundreds of Rescue Centres across the country which have thousands of dogs looking for their forever homes. Support Adoption For Pets tells you where your nearest rescue centres can be found.
If you are going to buy a puppy, be sure to go to a reputable breeder. The Kennel Club has lots of information including Kennel Club approved breeders.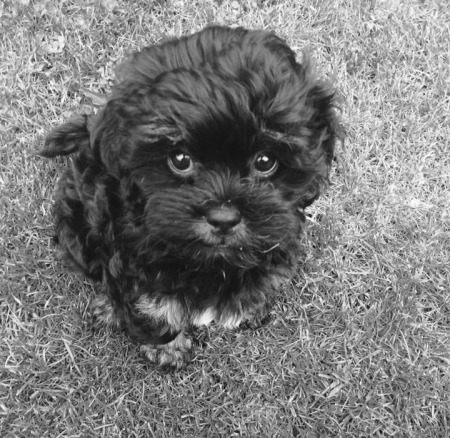 Which breed is the right one for you?
Now there isn't really ONE way to choose which breed is right for you, it is entirely dependent on your lifestyle, your time, your house, your family etc. The Kennel Club has lots of information about breed traits, and a handy quiz to help you decide.
For example, if you live in a flat with no garden, a toy dog like a Yorkshire terrier would be perfect because it doesn't require as much exercise as bigger dogs. However, large dogs like Labradors make great family pets for those with big gardens and plenty of time for walks.
It is also worth bearing in mind that some breeds can cost a LOT more to insure than others - take a look which breeds cost more to insure!
Have you got the time to have a dog?
This is probably one of the MOST important things for you to consider. Dogs require love, care, attention and regular exercise. Are you regularly out of the house for long periods of time? If so, you will need to consider getting a dog walker.
How to choose the right insurance
Most people who decide to get pet insurance do it to get help with unexpected vet bills. By paying a pet insurance company a set amount, you don't have to worry about covering the costs of vet treatment if your pet becomes unwell or is in an accident. If a pet needs major surgery or develops an ongoing condition that requires vet treatment and medication over many years, vet costs can run to thousands of pounds. For example:
Luxating patella –if your pet needed surgery on both knees this could cost £1,600 1
Heart problems –open heart surgery can cost up to £10,000 2
Hip dysplasia –if your pet needed both hips replaced, it could cost £7,000 3
You will want to consider what the right policy is for you. Most providers offer different levels of cover, from basic cover which would only cover your dog if it was in an accident, to premium policies which cover you for a wider range of ailments including dental cover.
You will need to decide whether to have an annual policy or a life time policy. An annual policy will not cover your dog for ongoing conditions after the first year. A lifetime policy will cover your dog for ongoing conditions providing you renew with the same company. However, sometimes even lifetime policies will have a 'life time condition limit'. This means that the insurer has a maximum amount it will pay out for any one condition. So be sure to check the small print of any policy. See which pet insurance policies made it into our Top 10.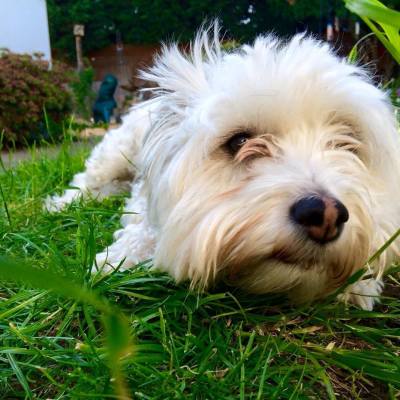 Can you afford a dog?
There are many costs associated with dog ownership. According to the PDSA, the average dog can cost up to £16,000 4 across its lifetime. Here are just a few things for you to think about:
Food/Treats –It is worth looking into the type of food (and how much food) the type of dog you want eats. Bigger dogs have bigger appetites, so this can end up being quite costly
Training-Some rescue dogs may come house trained, but you may have specific rules that you will want to enforce for your home. And if you are getting a puppy, you may want to consider puppy classes, to socialise them with other dogs, and give you a helping hand with hints and tips for how to handle your pooch
Dog walkers –Obviously this may not be necessary for everybody, but it is worth looking into if you work long hours and want a dog walker to come in everyday, as the cost can build up!
Grooming –If you are considering a dog like a Shih Tzu or Bichon Frise which requires a lot of grooming, you may end up sending them to a groomer as frequently as every 6 weeks. It is important to know exactly what grooming your dog will need!
Insurance –Did you know a broken leg can cost £1200 or even more?5 It is important to look around for insurance for your dog, to avoid any nasty surprises. Our article on the Top Ten Insurers might help
Pet sitters/kennels –Make plans now for what you will do with your pooch if you go away, and look into the costs. Like a good scout, always be prepared
Toys/presents –Teething toys, squeaky toys, rubber bones; the possibilities are endless
Now that you have considered all of these points, you are ready to find your new addition!
We wish your family, those on two legs and those on four, lots of happiness together.
Join over 40,000 pet owners on Bought By Many and get exclusive discounts, reviews and help.
1. http://www.bbc.co.uk/consumer/24838520↩
2. http://www.telegraph.co.uk/news/uknews/1567916/Owners-spend-10000-on-surgery-for-pets.html ↩
3. http://www.telegraph.co.uk/news/uknews/1567916/Owners-spend-10000-on-surgery-for-pets.html"_blank ↩
4. http://www.telegraph.co.uk/finance/personalfinance/money-saving-tips/11087479/Lifetime-cost-of-a-dog-is-16000-these-8-tips-can-cut-annual-cost-by-500.html ↩
5. http://www.moneysupermarket.com/pet-insurance/dog-insurance/"↩
Header picture: 'A Dog's Life' by Richard Walker CC BY 2.0, edited