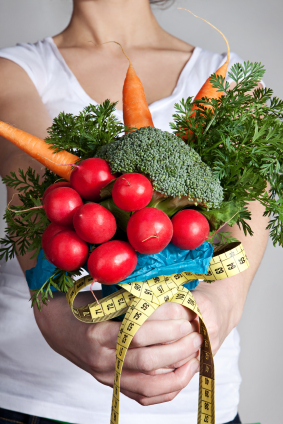 Professor Currie of Cardiff University recently branded Britain a 'nation of lazy porkers'. Whether you agree with his comment or not, there is no denying that the state of the nation's health has become increasingly topical.
With nearly a quarter of adults in Britain classed as clinically obese, it is not surprising that Nutrition is a growing profession, playing an important role within the NHS. Since 2002, there have been more jobs advertised for Nutritionist within the NHS than any other sector, and the trend is not showing any signs of decline. The government has also been doing its bit by launching programmes such as Change for Life and 5-a-Day.
As awareness of the link between certain health issues and waist-line circumference rises, more people are turning to professionals for advice on their food intake and lifestyle. As a Nutritionist, you get the satisfaction of helping people improve their health and, as a result, enhance, or even prolong, their lives.
That said, the term Nutritionist does not only cover practitioners that help clients lose those last 5lbs (important work as that might be). The profession is a varied one and includes Food Nutritionists, who usually investigate the ingredients, policy, legislations and regulations within the food manufacturing, service and retail sectors, involved in the consumption or marketing of a food item; Nutrition Scientists, who look at how certain foods and nutrients affect the body, both from a metabolic and physiological aspects, for example, which food ingredients can cause or prevent diseases; Sports and Exercise Nutritionists, who look after the health of athletes – from recreational, to amateur, to elite professionals. They also sometimes work with companies to develop products aimed specifically at optimising performance in sports; and Animal Nutritionists, who advise of the dietary needs and nutritional disorders of specific types of animals, to maintain their welfare.
All of these professions require the application of a wide range of scientific knowledge, including biology, biochemistry and genetics and involve extensive study and research in their perspective fields. Therefore, building a career as a Nutritionist requires a high investment of time and energy, which means it is important to get good professional insurance. As Nutritionists deal with people's health and sensitive information, and often recommend specific supplements, foods and lifestyle choices, mistakes and misunderstandings can occur that result in legal action and might destroy or seriously hinder a carefully crafted reputation.
With new health warnings targeting different aspects of our lives shouting at us from the news pages every day, the role of Nutritionists has never been more vital to the future of the planet and the health of all the creatures that inhabit it.
The author acknowledges http://www.associationfornutrition.org