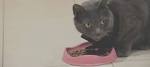 In recent years, insurers have been putting black boxes (or "Telematics" boxes) into customers' cars. The idea being that the box records driving data and works out if the owner is driving well or badly. If they drive well, then the insurer can reward them with lower prices.
Now, insurance companies are bringing this "telematics" technology to pet insurance. Of particular interest is Bought By Many, a new insurance company that helps groups of people by negotiating better deals for them from the insurance industry.
This new technology is now allowing Bought By Many to help responsible pet owners.
A raw deal
Tim Phibs, Head of Ideas at Bought By Many, said "We think that responsible owners are paying over the odds for their insurance. They encourage healthy pet lifestyles and so end up claiming less, with irresponsible owners claiming more. If we can enable customers to prove they are responsible owners, then we can reward them with cheaper insurance".
Bought By Many's solution to this issue for dogs is "Tele-mutt-ics". A small GPS device can be harmlessly inserted under the dog's skin, allowing the dog's movements and other data to be recorded.
"We think of it like the next evolution of the microchipping process" Tim added. "It's safe, easy and gives us information about how much exercise, sleep and enjoyment the dog is having. By monitoring body temperatures, hormones and heart rates, we can even track bowel movements to know how regular the pet is."
Bought by Many's boffins then analyse that data and if your dog is well looked-after, you'll be eligible for a hefty 20% saving on your Pet insurance cover. Even better, if your dog goes missing, the GPS can be used to track them down and return them safe and sound.
No Big Brother
We asked the question whether people's privacy would be safe with their dog being tracked in such detail. It seems Bought By Many have an answer for that too.
"We're about encouraging responsible pet ownership, not about spying. The only person we share that data with, is the owner."
Using Bought By Many's app, a pet owner can log in to view real time information about their dog. Graphs show everything from the amount of exercise taken to the number of pants in a day and the number of tail wags. The idea being that the app can help an owner know when a bit more walking is needed or when the dog isn't sufficiently happy.
"We think a healthy and happy dog is one that doesn't need treatment, but that's just the first step. It's one thing knowing that your dog is unhappy because his tail isn't wagging enough, it's another thing knowing why".
The power of whale-song
Tim says that Bought By Many's app is only in the very early stages. Their gurus have been experimenting with the technology used by marine biologists to decode the sounds made by whales, and are applying it to dogs' woofs.
"We're at a stage now where we can translate a basic set of woofs – imagine the level of a 2-year-old human toddler and you're not far off". "We know when the dog is saying that it wants to go for a walk, but we can't yet get into the detail of whether they fancy an urban stroll or more of a countryside ramble".
The next generation of the app will allow the owner to translate the dog's woofs into text or even a human voice. "My favourite feature is setting the human voice to be Peter Andre's voice – that's quite amusing coming from my Chihuahua" said Fabrice Cation, one of the early beta testers of the software.
"Another benefit is that it makes the house-training process a lot quicker" Tim added. "Geo-tagged and tweeted doggy-do is much easier to track down and poop-a-scoop so there's less effort in it for you AND the dog".
Dog Log On
Those with multiple dogs will be relieved to know that the app can distinguish between several pets, even of great similarity. The app can be set to scan mode, and the phone touched to the dog's nose. Working like a human fingerprint, it can instantly recognize the dog and load its data to the screen, even differentiating between twins.
Asked where he sees this going next, Tim is coy.
"I can't say too much – it's a big secret!". When pressed, he continued "We want to get your Dog online – there's no reason why dogs shouldn't be able benefit from the internet like humans do - whether it is safety, cheaper insurance, dating or ordering food."
Plans are afoot for similar devices for other animals including a Cat "Purrometer" and a device for rabbits and gerbils that works on nose twitches.
Bought By Many
Bought By Many is a free site that groups together people with similar insurance needs. They then use the collective buying power of the group to negotiate better insurance – like a 20% discount - for each of the group's members.