Review: Sure Thing! car insurance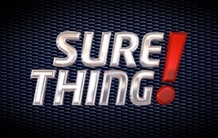 Key policy information
Sure Thing! car insurance specialises in hard-to-insure vehicles
It will insure drivers with convictions
Sure Thing! aims to make it easy to make policy changes online
Summary
Sure Thing! is a car insurance firm that specialises in insuring vehicles that are often thought of as difficult to insure. These include imported cars, performance cars, modified cars and drivers with claims and/or convictions.
You can find out about the best car insurance providers in the industry with our guide to the top 10 firms.
Sure Thing!'s customer portal has been designed to be user friendly so that it is simple to make changes online, by PC, tablet or smartphone.
You can call their customer service number 0344 335 5000.
Included as standard in all Sure Thing! comprehensive policies is:
A courtesy car if yours is out of action
Windscreen cover
Up to £2,500 personal accident cover
Up to 30 days' EU cover
There are also optional extras such as legal expenses cover up to £100,000 and breakdown cover.

If you're interested in standalone breakdown cover check out our list of the 13 best providers.

How much does Sure Thing! cover cost?

Sure Thing! is underwritten by Zenith, which competes well on price, beating the average quote of most insurers by 25%, according to Findthebest.co.uk.

What do Sure Thing! customer reviews say?

On review site Reviews.co.uk Sure Thing! has an average score of 3.75 out of 5 from 60 reviews. That compares with rival firm MCE's (it is a bike insurer but also offers policies for convicted drivers) 3.1 out of 5 from 124 reviews.

Negative feedback about Sure Thing! focuses on additional costs and charges, so make sure you read the small print so that you are fully aware of what you are buying.

There are positive reviews on other sites. Sure Thing! scores 7.8 out of 10 from 20 reviews on Trustpilot and 4.6 out of 5 from 19 reviews on Reviewcentre.com.

What do the experts say?

Independent financial researcher Defaqto has given Sure Thing!'s legal protection product a 5 Star Rating.

It doesn't have a rating for its car insurance policies but Zenith's private car policy has received a 1 Star Rating and its car insurance policy is rated 3 Star.

A Star Rating indicates where a product or proposition sits in the market based on the quality and comprehensiveness of the features it offers.

A 1 Star Rating indicates that the product is "basic, with a low level of features and benefits". A 5 Star Rating shows that the product "is one of the most comprehensive on the market with an excellent range of features and benefits".