SunLife Pet Insurance Review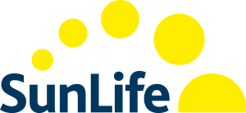 Key Policy Features
A choice of cover levels to suit your budget
Expert counselling for bereaved pet owners as standard
Pay annually or monthly at no extra charge
Summary
SunLife is a long established financial services provider that opened its doors in 1810. Over the years it has diversified the products on offer, which now include life assurance, home insurance, ISAs and pet insurance. SunLife's pet policies are underwritten by Zenith Insurance plc.
Find out more about what pet insurance does and doesn't cover and check out our list of the top 10 pet insurance policies.
Overview of pet cover provided by SunLife
SunLife offers two low cost annual polices. Accident Only, which provides accident cover of up to £2,500 for dogs and up to £2,000 for cats. The Bronze policy has a vets fee limit for accidents and illness of up to £1,500 for dogs and £1,250 for cats, up to £1,000,000 third party liability for dogs and cover for loss by theft.
SunLife also has two lifetime policies. Silver, which provides vets fess of up to £3,500 for dogs and £2,500 for cats. The Gold policy provides vets fees of up to £7,000 for dogs and £4,000 for cats. Both the Silver and Gold policies offer up to £1,000,000 third party liability for dogs, continued illness and accidental injuries cover upon renewal and no limits to how many times the illness it injury will be covered.
SunLife does include cover for cruciate surgery, which some insurers exclude. However, none of its policies cover pre-existing medical conditions.
Lifetime cover means the vet fee limits reset each year you renew, so you can continue to receive treatment for a problem your pet has suffered from since you got insurance. Find out more about comparing lifetime pet cover here.
How much does SunLife pet insurance cost?
As with all companies, the cost of pet insurance with SunLife depends on various personal factors, such as the age and breed of your pet, the level of cover you choose and your postcode.
SunLife says that standard policy excess is £80 for dogs and £70 for cats. On top of the excess it asks customers to pay 10% of claims for pets that are five years old and over.
Be sure to read the policy wording before purchasing cover. It's vital to make sure that you take out adequate cover for your pet. This may mean that the cheapest price may not always be the best option. Find out how to make sure pet insurance claims are never refused.
What do expert reviews say about SunLife pet insurance?
Independent financial researcher Defaqto has awarded SunLife's Bronze, Gold and Silver polices 3 Stars out of 5.
A Star Rating indicates where a product or proposition sits in the market based on the quality and comprehensiveness of the features it offers.
A 3 Star policy indicates "A standard product providing an average level of features and benefits"