Simple test at surgeries to spot risk of diabetes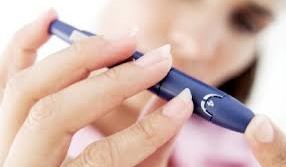 Experts at Southampton General Hospital are to carry out trials of a new two-part test which would cost just "pennies" and could transform treatment of the condition.
A team led by consultant diabetologist Dr Patrick Sharp will assess the effectiveness of using a finger prick blood test in conjunction with a questionnaire to identify early stages of the condition.
It means people at risk could get the test done annually at their GP surgery to determine whether they are at risk.
If so, they can make lifestyle changes such as eating a healthy diet and exercising more in a bid to stave off the disease for longer.