Sheilas' Wheels Car Insurance Review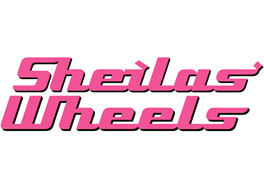 Key policy features
Legal liability, guaranteed repair work for 5 years, and a courtesy car while yours is in repair are all included in a standard policy
Handbag insurance for loss or damage to a handbag and its contents up to £300 is included as standard
10% multi-car discount for partner's car insured at same address
Summary
Although Sheilas' Wheels is known for its pink-themed advertising and insurance policies aimed at women, it is available to all genders. Sheilas' Wheels started in 2005, and also offers home and travel insurance.
You can get a tailored quote on their website.
Since 2011, Sheilas' Wheels has been a sub-brand of Esure, and its car insurance is underwritten by Esure Insurance Limited, and its breakdown cover is underwritten by UK Insurance Ltd.
Sheilas' Wheels car insurance policy is very similar to that of Esure, but is more tailored to women: for example, it includes handbag insurance for loss or damage to a handbag and its contents up to £300 as standard.
Find out if Sheilas' Wheels made it into our top 10 car insurance policies.
Overview of Sheilas' Wheels Car Insurance
Sheilas' Wheels offers the following features of its car insurance as standard:
Damage to your car - excluding draining fuel in the event of misfuelling, and damage done by a pet
Unlimited legal liability cover for death or injury to other people and up to £20m per event for damage to property
Driving other cars extension (only applies to the policy holder)
New car replacement if the car is less than a year old
Repair work is guaranteed for 5 years if you use one of their recommended repairers
Courtesy car if your car is being repaired by one of their recommended repairers
Cover for in-car entertainment systems, handbag cover up to £300, cover for trips abroad, and a free over the phone counselling service
Sheilas' Wheels also offers these optional extras:
Motoring legal protection, which offers up to £100,000 if you're prosecuted for a motoring offence, and up to £100,000 to help pursue recovery of losses not covered by your car insurance policy from the other party responsible for the accident
Personal injury benefit - offers up to £100,000 in the case of injury or death if a named driver is at fault, and £30,000 if not
Car hire if the car is stolen, for up to 21 days
Key cover if keys are lost, damaged or stolen - through Green Flag
Misfuelling cover - through Green Flag
Sheilas' Wheels also offers breakdown assistance as an optional extra, through Green Flag. It offers 4 levels of breakdown cover:
Roadside assistance - the lowest level of cover. Offers 60 minutes of labour at the roadside for the repair of minor mechanical or electrical faults: you have to pay for the parts. If the vehicle can't be repaired at the roadside then it includes recovery to the nearest garage, or destination of your choice within a 10 mile radius of the incident.
Roadside Assistance and Home Rescue - same as above but also includes assistance at home and within a 1/4 mile radius of your home.
Roadside Assistance, Home Rescue and Recovery - same as above but also includes national recovery service for the car, driver and up to 7 passengers anywhere in the UK, plus a hire car to complete your journey up to £100, or overnight accommodation up to £150 per person, messaging service to 3 people, and a chauffeur service if the only driver is unable to drive due to injury/sickness.
Cover for any car for you and your partner - option to extend the cover to any car you/your partner are travelling in, as long as the car isn't over 16 years old.
Find out what makes a good car insurance policy in this article and find out about the best breakdown providers here.
How much does Sheilas' Wheels car insurance cost?
The cost of Sheilas' Wheels car insurance depends on a number of factors, including your age, address, the model and age of your car, and the level of cover chosen.
Sheilas' Wheels states that 10% of new customers paid £181 for their car insurance in July 2016.
Find out how much your quote will be on the Sheilas' Wheels website or check what car insurance usually costs here.
Car insurance is usually more expensive for younger drivers. We think this is unfair, so you can join our group for younger drivers, which uses group buying power to get a better deal for young drivers.
What do customer reviews say about Sheilas' Wheels car insurance?
On Reviews.co.uk, Sheilas' Wheels car insurance has an average rating of 3.96 out of 5, based on 160 reviews.
On TrustPilot, Sheilas' Wheels has a score of 4.1 out of 10, based on 28 reviews.
What do experts reviews say about Sheilas' Wheels car insurance?
On independent financial review site Fairer Finance, Sheilas' Wheels ranks 25th out of 51 providers.
Independent financial researcher Defaqto has rated Sheilas' Wheels car insurance policy as 5 Star.
A Star Rating indicates where a product or proposition sits in the market based on the quality and comprehensiveness of the features it offers.
A 5 Star rated policy "has a comprehensive range of features and benefits".