Santander Car Insurance Review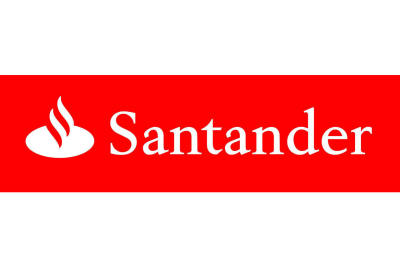 Key policy features of Santander car insurance
Three levels of cover to choose from: Comprehensive, Third Party Fire and Theft, and Third Party Only
Up to £500 stolen key cover included as standard on its Comprehensive policy
24-hour hotline for claims
Find out if Santander makes it into our list of the best car insurance companies.
Read on to learn more about:
Overview of the car insurance provided by Santander
Santander Group is a Spanish banking group that provides home, life, travel and car insurance, as well as a range of other financial products. Its car insurance is administered by BISL Limited.
Santander provides three levels of car insurance: Fully Comprehensive, Third Party Fire and Theft, and Third Party Only.
Its Comprehensive cover provides:
Cover if your car is stolen or damaged due to fire or an accident
Windscreen replacement and a 24-hour repair helpline
A coutesy car replacement while your own is being repaired by an approved repairer
60 days cover to drive in the European Union
Unlimited cover of audio, satellite navigation and entertainment equipment
Up to £500 cover for stolen keys
Personal belongings cover of up to £100
A three-year guarantee on all approved claims repairs
Santander car insurance also provides a number of optional extras. These include:
Motor legal protection, with £100,000 of legal assistance for compensation and £20,000 of cover towards prosecution defence
Breakdown cover provided by RAC
A guaranteed replacement car that can provide you with a spare car for up to either 14 or 28 days if yours isn't driveable after a claim
See if these policies put Santander into our list of the best car insurance companies.
Are there any exclusions with Santander car insurance?
As with all car insurance policies, there will be some exclusions to Santander car insurance. However, you aren't able to see the company's policy documents until you are accepted for a quote.
Still, some things are likely not to be covered, such as any damage or loss caused due to things like war and terrorism.
Make sure you read your policy documents thoroughly before taking out your policy so you know exactly what you're covered for.
How much does Santander car insurance cost?
Working out how much a car insurance policy will cost is difficult as so many factors can affect the price, including the car you drive, what you use it for, where it's kept overnight and even where you live.
For this reason, it's usually easier to simply get a quote. For more information on this, see our article on the cost of car insurance.
Are any discounts available with Santander car insurance?
If you are a Santander 1|2|3 World or a Santander Select customer, you are eligible for 10% cashback on your first year's premium if you purchase a new Santander car insurance policy.
Customer reviews of Santander car insurance
On Reviews.co.uk, Santander as a whole has a rating of 2.96 out of 5, based on over 20 reviews.
And on Trustpilot, the company has a rating of 1.2 based on over 860 reviews.
Bear in mind that these are reviews of the company as a whole, and as such may not be representative of just its car insurance.
Expert reviews of Santander car insurance
On Fairer Finance, a company that rates insurance products based on their quality, Santander car insurance has been awarded 2 stars out of 5.
Over on Defaqto, Santander has been awarded a 3 Star rating. A Star rating indicates where a product sits on the market based on the quality and comprehensiveness of its features.
How to make a claim on Santander car insurance
To make a claim on Santander's 24-hour accident and claims line, you'll need to call 0344 854 9823.
If your windscreen is damaged, you'll need to ring 0330 018 4248.
Optional extras have different telephone numbers. These are:
Motor Legal Protection: 0344 845 9823 for replacement vehicle, vehicle repair or uninsured loss and 0344 854 9824 for motor prosecution defence
Guaranteed Replacement Car: 0344 854 9823
RAC Breakdown Cover: 0330 159 0352