RIAS Car Insurance Review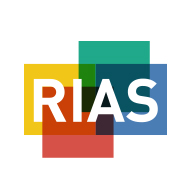 Key policy features of RIAS car insurance
You won't lose your no claims discount if you're hit by an uninsured driver
Courtesy car included as standard when your car is getting fixed
24-hour claims service, 365 days a year
Get a car insurance quote from RIAS on Confused.com or read our list of the best car insurance policies.
Read on to learn more about:
Overview of the car insurance offered by RIAS
RIAS offers a single car insurance policy - comprehensive.
The company makes the promise that you won't lose your no claims discount if you're hit by an uninsured driver. Its comprehensive insurance also includes a courtesy car as standard when your vehicle is being fixed by an approved repairer, and all repairs related to a claim are guaranteed for three years.
It also provides cover for repairing or replacing your windscreen.
RIAS is underwritten by Ageas and specialises in insurance for over 50s.
The policy's cover levels are as follows:
Personal accident cover of £10,000 per accident, limited to £5,000 per person
Medical expenses of up to £300 per person
Personal belongings cover of up to £150 per person
Third party liability cover of £20m
Up to £500 towards the cost of a replacement lock
RIAS also offers several optional extras that can be added on to a policy, including:
Excess protection
Motor legal expenses
Replacement car cover for up to 21 continuous days
Key protection cover
Personal accident cover (with higher limits than on the regular policy)
See if RIAS makes it into our list of the best car insurance providers.
Are there any exclusions with RIAS car insurance?
There are some general exclusions for various parts of the policy. For instance, damage caused to your car by a member of your immediate family or someone living in your home taking the car without permission won't be covered.
If your car is stolen or damaged and you haven't closed and locked all the doors and windows, or the keys are not removed from the car, you may not be able to claim.
RIAS does provide insurance for driving in the EU up to 90 days. Any period of time spent driving in the EU over this limit will mean you won't be able to make a claim on RIAS car insurance.
There may be other exclusions on RIAS car insurance. Make sure you read the policy documents carefully so you know exactly what you're covered for, and to what limits.
How much does RIAS car insurance cost?
RIAS says its car insurance starts at £166. It says 10% of new customers paid this amount between February 1 and April 30, 2017.
In reality, figuring out how much RIAS car insurance will cost is difficult. This is because a number of factors will affect the price of your premium, including the car you drive, how long you have been driving for, and even where you live.
For more information on the factors that affect the cost of car insurance, check out our article on the cost of UK car insurance.
There are some compulsory excesses based on the age and experience of the driver:
Under the age of 21 £350
Between the ages of 21 and 24 £250
25 and over but has held a licence for less than a year £250
These excesses may apply if additional drivers are added to the policy, considering RIAS says it specialises in cover for over 50s.
Customer reviews of RIAS car insurance
RIAS has been awarded 4.21 out of 5 based on over 1,200 reviews on Reviews.co.uk. Bear in mind this may not be a true reflection of the quality of its car insurance as this is a score for the company as a whole.
On Reviewcentre.com, RIAS car insurance has been awarded 4.1 out of 5 based on over 420 reviews.
Expert reviews of RIAS car insurance
RIAS car insurance has been awarded 5 Stars out of 5 from independent financial researcher Defaqto.
A Star rating indicates where a product sits on the market based on the quality and comprehensiveness of its features.
On Fairer Finance, RIAS has been awarded four stars out of five.
How to make a claim on RIAS car insurance
If you are involved in an accident, you should call RIAS as soon as possible (after contacting the emergency services, of course). The insurer may ask you for your Certificate of Motor Insurance, but if you do not have it to hand, you can simply give the company your vehicle registration.
You'll need to give RIAS the details of the incident, and it may send you a report to fill in and return to the insurer.
It says all correspondence will be replied to within five working days.
If your claim is accepted, RIAS will decide whether to repair the car or give you the money to repair it yourself. If the car cannot be driven, RIAS will pay for the car to be collected and taken to be repaired.
If the car is in better condition after the repair than before, you may be asked to cover some of the cost.