Review: CoverBuilder Home Insurance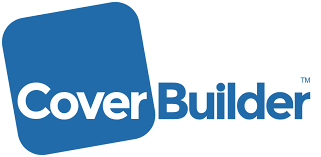 Update September 2018
CoverBuilder will stop taking new business in September 2018.
The company says that existing customers' policies are still valid and they're underwritten by the various insurers.
However, CoverBuilder will not be able to offer renewals when existing policies expire.
Find out more about what Airbnb hosts need to know about home insurance.
Or check out our guide to the best home insurance companies.
The below review refers to CoverBuilder's offer available before September 2018.
---
CoverBuilder is a specialist home insurance company that offers cover for a range of specific property types or personal circumstances.
For example, it has an Airbnb insurance policy and can cover empty homes.
Or check out our guide to the best home insurance companies.
We've also written a guide to getting a home insurance quote if you've been refused cover elsewhere.
Key policy features:
Home insurance for people with specific property types or with specific property circumstances
CoverBuilder works with the UK's leading insurers to help you find the most suitable cover
£0 cancellation fee
Read on to learn about:
Background to CoverBuilder
CoverBuilder aims to help people who may have struggled to find cover from a mainstream insurer.
It can cover a wide range of different or unusual personal or property scenarios. It's similar to a comparison site in that once you've completed a quote, CoverBuilder presents a range of policies and deals it has negotiated with other companies.
The quote path is relatively straightforward although you may have to answer more questions than a quote form on mainstream insurance site. And in some cases, CoverBuilder will ask to call if it can't give you quote online. If you have any questions there's an online chat service and a telephone number to call.
The suggested providers for your quotes are stored in an online portal, which is where all your policy documentation will also be held.
CoverBuilder launched in 2014 but is part of the Red Apple Group Limited, which has been helping people to buy insurance for the last twenty-five years.
What types of home insurance does CoverBuilder offer?
CoverBuilder's cover for specific personal circumstances includes:
Learn more about what Airbnb hosts need to know about home insurance.
CoverBuilder also offers cover for unique or unconventional properties such as:
CoverBuilder says these policies can the tailored to your needs but there will be cover limits.
It says its unoccupied insurance can cover homes for up to 12 months but because many of its customers don't need the full 12 months cover it allows people to cancel at any time with no penalty. Some other providers may make you pay the full premium.
How much does CoverBuilder house insurance cost?
Home insurance can cost you from £8.14 a month, according to its website. You can choose from a range of buildings only, contents only and optional extras.
The cost is likely to vary significantly depending on the cover you're getting. For example, Airbnb host cover costs £49.95 a year but listed building insurance will be much more.
How much does unoccupied property insurance cost?
To give you an idea of how much a specific policy will cost, we got a quote for unoccupied property insurance in February 2018 for a 3 bedroom end of terrace house in the BN postcode. We stated that the owner had moved to a new home and that this property was up for sale. We wanted cover for buildings insurance only and that we didn't know when the property would next be lived in.
We also had a 6-year no claims discount and we stated that the re-build value was £200,000.
Cover cost £165.12 a year with Novusplus - this gave us buildings insurance cover for £750,000 with an excess of £100. We were also quoted £250.38 a year with eFlex for £1,000,000 of buildings insurance cover with an excess of £100.
Both cover levels offered legal assistance cover, garden cover, coverage against squatters, permanent fixtures cover, pipe damage from frost or freezing and a 24/7 claims helpline.
There was also optional home emergency cover, that would cover pest infestations, damage to locks and water supply system failure among other things.
There was no cancellation fee.
Exact limits can be found in the policy wording.
The cost of insurance depends on your circumstances, where you live and a range of other factors.
Home insurance reviews for CoverBuilder
CoverBuilder has a score of 9.1 from over 130 customer reviews on Trustpilot.
How to make a claim with CoverBuilder
If you need to make a claim on your home insurance you'll need to call the number on your policy schedule as soon as possible. Your policy schedule can be found in your Client Portal area on the CoverBuilder website.
If you don't have a phone number on your schedule, then you can call CoverBuilder on 0333 358 3359 Monday to Friday 8.30am - 6pm, and they'll be able to connect you to the right department. You'll need to have your policy reference number to hand.
If you've been burgled then your first call should be to the police. As part of their investigations, they'll issue you a crime reference number which you'll need to use when making your claim.
If you need to claim on your Home Hosting insurance you'll need to follow a different claims process.
The contact details vary depending on your claim type and are broken down into: Claims regarding your buildings and contents; Claims regarding your liability cover and Claims regarding Legal Assistance.
The contact details for these can be found on the CoverBuilder website under the Claims section.