Review: RAC car insurance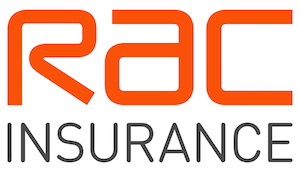 Summary
RAC insurance has won "Best Online Motor Insurance Provider" in the Your Money awards two years in a row (2012 and 2013), and is rated 5-star by Defaqto.
You can get a quote for car insurance at the RAC website.
Background
Established in 1897, RAC is best-known as a roadside assistance service, providing breakdown cover for motorists throughout the UK. After being given royal approval by King Edward VII in 1907, the group introduced the first roadside emergency telephone boxes in 1912, and have been firmly ingrained in the motoring landscape ever since.
RAC has expanded its remit to offer a variety of insurance services, including home and travel, but its focus remains very much on motoring, with an array of relevant insurance policies on offer, including van, caravan, motorbike and classic car cover, as well as temporary, commercial and learner insurance, alongside its four tiers of regular car insurance.
Overview of cover provided by RAC car insurance
RAC car insurance offers four levels of standard cover: third party; third party fire and theft; comprehensive; and Car Insurance Plus.
Third party insurance offers the least amount of benefits, covering drivers for damage they do to other motorists and their vehicles.
Third party fire and theft offers the same protection, but includes cover in the event that a policyholder's car is stolen or damaged as a result of arson.
Comprehensive cover includes cover for damage to your own vehicle in the event of collision and offers a broader range of benefits, including a courtesy car as standard, free motor legal protection cover (up to the value of £100,000) and approved claims repairs guaranteed for three years.
The fourth tier of cover offered by RAC motor insurance is 'Car Insurance Plus'. This offers the same benefits as comprehensive cover, with added extras including: transport home after an accident anywhere in the UK; personal accident cover for drivers and their partners (up to £5,000 per claim); up to £100 per seat towards replacement child seats; a refund on excess and no claims discount protection if you're hit by an uninsured driver; personal property cover up to £250; medical expenses up to £250; sound equipment cover up to £1,000; and comprehensive cover when driving abroad.
Some of these benefits – personal injury, accident care and legal expenses – can be added on to policies that don't include them as standard.
RAC also offers discounts for customers insuring multiple cars, specialist insurance geared towards learner drivers, and a variety of business insurance options.
On some selected cover levels, customers are eligible to receive free battery replace. This is included with: Roadside, Recovery, Onward Travel and At Home cover levels.
Interested? Get an instant RAC car insurance quote online.
How much does RAC car insurance cost?
The amount you'll pay for RAC car insurance depends on a variety of factors, such as the make and model of your car, your address, your driving history and so on. However, RAC claims that customers with more than nine years of no claims discount could reduce their premiums by as much as 65% by insuring with them. The company also says that 10% of its customers pay less than £165 per year for comprehensive cover.
It's worth noting that RAC manage to be very competitive by working as a broker with a panel of insurers behind them. This has the benefit that they can scan several prices and choose the best for you.
However, it can, therefore, be that two people buying through RAC, despite having called the same number or used the same online form, end up with different underlying insurers. This underlying insurer can sometimes be important for the level of service the customer receives on administration and claims, so it is always worth asking to understand exactly what product you are buying.
Get a tailored RAC car insurance quote here.
What do RAC car insurance reviews from customers say?
A survey by Which? shows the company has a customer satisfaction score of 52%, while over on reviewcentre.com just 7% of around 200 reviewers would recommend RAC car insurance to a friend.
What do RAC car insurance reviews from the experts say?
RAC insurance has won a number of awards, and its top tier of protection has been awarded five stars out of a possible five from Defaqto, the independent financial products review group (its comprehensive cover has been given four stars). Over on Which? however, a combined customer score of 52% and the policy score of 57% give the company an overall 60%, ranking it 29rd of 31 providers examined in the survey.