Rabbit Insurance Comparison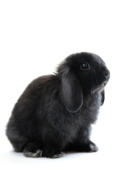 After dogs and cats, rabbits are the UK's most popular pet. However, when it comes to pet insurance, rabbit owners have fewer options to choose from. Here are the 5 companies who insure rabbits, ranked by the amount of vet fees cover provided, and then by price from cheapest to most expensive:
Pets At Home Rabbit Insurance
In this article, we review the different pet insurance policies available and compare the costs and cover to help you find the best rabbit insurance for your bun.
Read the guide to learn:
Which pet insurance companies offer rabbit insurance?
There are four pet insurance companies who will offer cover for rabbits.
Rabbit insurance is available from Exotic Direct, a specialist pet insurance company who also cover lizards, tortoises and many other more unusual pets
Perhaps the best-known insurer of rabbits is the UK's largest pet insurance company, Petplan.
Rabbit insurance is also available from Helpucover (part of Pinnacle Insurance).
Finally, the retailer Pets at Home has partnered with the Gibraltar-based pet insurance company Zenith to offer rabbit insurance to its customers.
So how do the different rabbit insurance policies compare? We looked at the cover, features, prices, and customer reviews to find out. (Remember that the customer reviews will reflect the experience of all pet owners in dealing with each insurance company, rather than just rabbits.)
Exotic Direct Rabbit Insurance Review
Exotic Direct offers £2,000 of cover for rabbits' vet treatment, due to accident, sickness, or disease. Exotic Direct charges about £141 per year to insure a rabbit, with the option to spread the costs across 10 monthly payments. Up to three rabbits can be added to each policy.
Exotic Direct is rated 4.3 out of 5 by its customers, based on 54 customer reviews on the company's Facebook page.
You can get a quote for Rabbit Insurance at the Exotic Direct website.
Petplan Rabbit Insurance Review
Petplan also provides £2,000 of vet bills cover, as well as £750 of complementary treatments cover. As Petplan rabbit insurance is a "covered for life" policy (also known as a lifetime rabbit insurance policy), it will continue to pay out up to these limits year after year, even if a rabbit develops an ongoing medical condition. Insuring a 3 year old male rabbit with Petplan costs from about £10 per month. Petplan also offers a 10% online discount.
According to reviews website Feefo, 90% of Petplan customers rate them as "Good" or "Excellent".
You can get a quote at the Petplan website
Helpucover Rabbit Insurance Review
Helpucover provides the same level of vet fees cover for rabbits as Petplan through its Premier policy. Helpucover's costs for rabbits are typically a few pounds cheaper per month than Petplan's, but its cover for alternative treatments and for lost rabbits is lower than Petplan at £250.
There are very few customer reviews of Helpucover pet insurance at the time of writing.
You can get a quote at the Helpucover website.
NCI Rabbit Insurance Review
Better known as a provider of breakdown insurance, NCI is the newest entrant into the rabbit insurance market. Rabbit insurance from NCI provides £2,000 of vet bills cover, with £750 of cover for complementary treatments, and £250 of cover for boarding and for advertising a lost or stolen bun.
Read our review of NCI pet insurance for more information on how customers and expert reviewers see the company.
Pets At Home Rabbit Insurance Review
Pets at Home Rabbit Insurance only provides £1,500 of vet bills cover, but does offer some other benefits, including some cover for advertising and reward costs if your rabbit is stolen.
Pets at Home pet insurance scores 2.1 out of 5 based on 30 customer reviews at Review Centre.
What does rabbit insurance cover?
Rabbit insurance policies typically provide cover for one or more of the following risks:
Vet Fees - in case your rabbit is injured, develops a medical condition, or gets a disease and needs non-routine vet treatment.
Complementary Treatments - in case your vet prescribes acupuncture, herbal remedies, hydrotherapy, or other alternative treatments for your rabbit.
Advertising and Rewards - in case your rabbit is lost or stolen, and you incur costs trying to find them again.
Pet boarding fees - in case you need to pay someone to look after your rabbit while you are in hospital.
As with pet insurance policies for dogs and cats, rabbit insurance usually won't cover vaccinations, pre existing medical conditions, or anything relating to breeding and pregnancy.
Do make sure you read the insurance company's policy document carefully before you buy to make sure you know what is and isn't covered.
How much does pet insurance for a rabbit cost?
Rabbit insurance typically costs between £6 and £14 a month. There are two main factors which can make the cost of insuring your pet rabbit cheaper or more expensive:
Your postcode. As with many kinds of insurance, where you live affects how much you will pay. As vet prices tend to be higher in London and South East England, rabbit insurance prices tend to be higher too. For example, Petplan rabbit insurance for a 3 year old male Netherlands Dwarf rabbit costs £14.44 in South East London, but only £10.39 in Ayrshire where vets are generally cheaper.
The rabbit insurance company you choose. When we did our research on rabbit insurance costs for this review, Helpucover had the cheapest prices.
Perhaps surprisingly, and in marked contrast to dogs & cats, the breed of rabbit seems to make no difference to the cost of rabbit insurance. We ran rabbit insurance quotes for an English Lop, a Flemish Giant rabbit, an Angora Rabbit, and a Netherlands Dwarf with all the rabbit insurance companies, and when we reviewed them all we found that the price was the same regardless of what breed we chose.
This table compares the price per year for each of the Rabbit Insurance companies featured in this article. Prices are based on insuring a rabbit in an MK postcode.
Can you compare quotes for rabbit insurance on a price comparison website?
No. Although GoCompare has a page on its website entitled Compare Cheap Rabbit Insurance and Moneysupermarket has one called Compare Rabbit Insurance Providers, they don't actually allow you to get quotes. Instead, they simply link through to their partners - Exotic Direct and Helpucover respectively.
Is it possible to get rabbit insurance with no excess?
Unfortunately not. The excess with Petplan is £55, while Helpucover's excess is £50. Exotic Direct has a £65 excess, but states that "a larger excess may apply to certain treatments". Pets At Home rabbit Insurance has a higher excess of £75, and they have also recently introduced a requirement that you pay the first 10% of any claim you make for your rabbit, over and above the £75 excess. (The policy excess is the amount you need to pay towards any pet insurance claim you make for your rabbit.)
The excesses for each Rabbit Insurance company are summarised in this comparison table:
Is pet insurance for Rabbits worth it?
The main reason rabbit owners choose to buy pet insurance is to provide cover for vet treatment and other medical expenses, in case their rabbit is injured or picks up an illness. Medical conditions which rabbits can be affected by include rhinitis (or snuffles to give it its more common name), and illnesses involving parasites such as coccidiosis and fly strike. Rabbits' fragile bones are also prone to fractures.
To put the costs of insurance in context, ExoticDirect reports that it has paid out the following claims in 2015:
£410 for Gut Stasis in a Dwarf Lop Rabbit
£1242 for Liver Lobe Torsion in a French Lop Rabbit
£151 for Dental Disease in a French Lop Rabbit
As an alternative to rabbit insurance, some owners opt to "self-insure" by putting money into a savings account to pay for any treatment their rabbit needs. In the end, only you can really decide whether it's best to have rabbit insurance or simply pay vet bills as they arise.