Nobel prizewinner Prof John O'Keefe vows to tackle Alzheimer's timebomb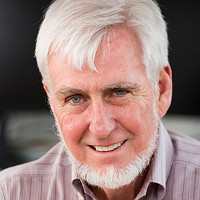 The American-British scientist John O'Keefe vowed to tackle the 'timebomb' of Alzheimer's disease after winning the Nobel Prize for medicine today.
Prof O'Keefe, a professor of cognitive neuroscience at University College London, discovered that a part of the brain acts like an internal GPS system, helping us navigate, while also storing memories in space and time.
That part of the brain, the hippocampus, is the first area to show signs of damage in Alzheimer's patients and is the reason that they struggle to remember.
Today Prof O'Keefe was awarded the most prestigious prize in science alongside Norwegian researchers May-Britt and Edvard Moser who continued his work.