Pet Business Insurance review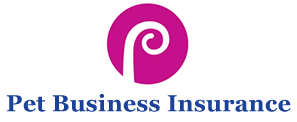 Key policy features
Pet Business Insurance offers cover for loss or injury to animals in your care up to £15,000
Public liability cover
Optional extras including professional indemnity, equiment insurance and vet fee cover
Summary
Pet Business Insurance is a division of insurance firm LRMS and has been running for over 10 years. It provides specialist insurance for owners of pet-related businesses.
Bought By Many has created a group that pet business owners can join for free.
An overview of the cover provided by Pet Business Insurance
Pet Business Insurance offers cover for a variety of businesses, such as dog walking, pet grooming, dog training and pet sitting.
Pet Business Insurance's policy features include:
Care, custody and control Insurance – covers you for loss or injury to animals in your care up to £15,000 per claim
Public liability – covers you for damage to a person or property up to a limit of £3,000,000 or £5,000,000
Non-negligence cover – up to £15,000 per claim for accidental injury to animals in your care
Loss of keys up to £10,000
Loss of money up to £250
You can customise your policy to fit your needs with Pet Business Insurance's optional extras:
Employers liability insurance up to £10,000,000
Personal accident insurance
Business interruption insurance
Professional indemnity insurance up to £350,000
Equipment insurance up to £25,000
Shop front glass insurance up to £2,000
Holiday emergency cancellation up to £1,000
Loss of boarding licence – up to £10,000 for boarders, minders and sitters and £50,000 for kennels (for circumstances beyond your control)
Buildings insurance
Vet fees insurance – for treatment received by animals in your care
Household insurance – covers you if you work from home
For some businesses, like dog breeding, kennels, catteries and dog clubs, Pet Business Insurance offers a more limited cover. A separate quote form is available on the Pet Business Insurance website.
Join other pet business owners in our pet business insurance group who are calling on the insurance industry to offer fairer premiums.
How much does cover from Pet Business Insurance cost?
Pet Business Insurance's Basic Cover – which only includes public liability, care, custody and control, loss of keys and loss of money, starts from £70.70 a year.
If you choose to add any of the extras, the price of the policy will change accordingly. The type of business you have and your location are also likely to affect the cost.
What do Pet Business Insurance reviews by customer say?
Because Pet Business Insurance is a specialist insurer, it does not feature on the main online review sites. However, on Petforums.co.uk, a few customers recommended the company for its service and value.
What do Pet Business Insurance reviews from the experts say?
In their article 'How to be a Dog Walker', Bishopton Dog Walking Services name Pet Business Insurance as a specialist insurance provider recommended for pet business owners.
This article was independently written by Bought By Many. We were not paid to write it, but we may receive commission for sales that result from you clicking on a link to one of our partners.