People's Choice Car Insurance Review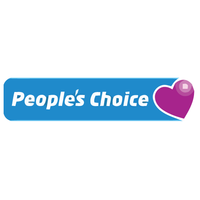 Key policy features of People's Choice car insurance
An insurance broker working with a panel of insurers
Three insurance policies: Comprehensive, Third Party Fire and Theft, and Third Party
A 24-hour claims line and a free courtesy car included as standard
Find out if People's Choices makes it into our list of the best car insurance companies.
Read on to learn more about:
Overview of the car insurance provided by People's Choice
People's Choice is a car insurance broker administered by Hastings Insurance Services. The company works with a panel of insurance to find you a car insurance quote it thinks is best for you.
It offers three different car insurance policies: Comprehensive, Third Party Fire and Theft, and Third Party.
All the policies it shows include a free courtesy car if yours is being fixed by an approved repairer, a no claims discount of up to 65%, 90 days of EU cover included as standard, and a 24-hour claims helpline.
People's Choice also offers a number of optional extras, including no claims protection, legal protection, personal accident cover and breakdown cover.
Are there any exclusions with People's Choice car insurance?
There are some general exclusions with People's Choice car insurance that are common across car insurance companies.
For instance, you aren't covered to use your car as a taxi or a minicab. Your car also won't be covered for theft unless your car is correctly secured, and you aren't covered for things like terrorism and wars.
For other things, you'll have to find specialist insurance; for example, you can't use your car for any sort of track day or racing.
Have a look at the specialist car insurance we offer by browsing our car insurance groups.
How much does People's Choice car insurance cost?
It can be hard to predict the price of car insurance, because so many factors go into deciding how much a premium will cost. These factors include the make of car, its engine size, how old the car is, where it's kept, how many miles you drive annually and a number of other things, including the actual policy you choose.
Because so many factors influence the cost of a car insurance premium, it's best to simply get a quote to get an accurate figure.
We can tell you the average cost of car insurance, however. Read our article on the cost of car insurance for more information on this.
You may be able to bring down the price of your car insurance by increasing your voluntary excess. This is money you pay on top of the compulsory excess when you need to make a claim.
Bear in mind that you'll have to pay this if you need to make a claim, so you should make sure it's affordable for you.
Expert reviews of People's Choice car insurance
And an independent financial reviewer has awarded People's Choice car insurance a 5 Star rating.
A Star rating indicates where a product sits on the market based on the quality and comprehensiveness of its features.
Over on Fairer Finance, People's Choice car insurance has a rating of 3 stars out of 5.
How to make a claim on People's Choice car insurance
To make a claim on People's Choice car insurance, you'll need to call its 24-hour helpline on 0844 8000 722.
People's Choice recommends you have to hand:
Details of the incident, including the date, time and location
The contact and vehicle registration details of anyone else involved in the accident
Photographs of the event, if you have any
People's Choice remind you to not to admit fault and to contact them as soon as possible after the accident.