Tips for finding travel insurance for over 70's with pre-existing medical conditions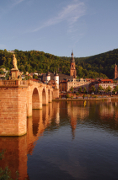 Medical costs are the biggest form of claim for travel insurance policies. It is not surprising, therefore, that insurance companies are wary of offering cover to people with existing medical conditions, as those raise the chances of a claim being made. This is particularly true for older people, making getting travel insurance for over 70s with pre-existing medical conditions very difficult.
Be honest and accurate or it probably won't be worth it
Despite the insurers' attitude, it is of vital importance to declare all of your existing medical conditions accurately. Doing so is all that separates holiday insurance for pre-existing medical conditions from a standard holiday or travel insurance policy. Failing to do so can result in your policy being invalidated should you make a claim that relates to the undeclared condition (whether directly or indirectly).
When you apply for insurance, you will usually have to fill out a 'medical screening' form online. This is a questionnaire designed with four outcomes:
Covered – your condition is not a significant concern to the insurer and you buy cover as usual, with no increased price
Additional premium – you condition is a concern for the insurer, however, they will still provide cover, if you pay more
Cover excluded – the condition is a concern to the insurer, so they will not provide cover for any claims relating to it. However, they will provide general travel insurance cover for all other events
Cover refused – the condition is sufficiently risky in the eyes of the insurer that they will not provide any cover at all
Check and double-check
If you are unsure as to how the insurer is considering your condition, it is best to call them and speak to one of their customer service advisors. This will ensure you do not fall victim to any nuances that might exist in the answers provided by the online system. Remember though that many companies offer a cheaper price if you buy online (since it is cheaper for them to serve you), so it can be worth coming back to the internet to finish your quote and buy your policy.
Where giving more information is better for you
Like us, you might be frustrated as every extra piece of information you give about a medical condition seems to drive up the price! However here is one example where more information actually helps you. If you are given the option, it is always best to specify the countries you are visiting.
Particularly for annual policies, many insurers ask you to specify a region as your destination such as 'Worldwide' or 'Europe'. However, medical treatment costs vary widely from country to country, even within Europe as an example (medical costs in France are much cheaper than in Turkey).
As stated, for older travellers medical claims are the biggest concern of an insurer. So these different countries are of great importance when they are assessing an application for travel insurance for over 70s with pre-existing medical conditions. Therefore, if you have a medical condition and happen to be travelling to France only, you could find the cost of insurance much lower if you provide that information, instead of just declaring your travel to 'Europe'.