Review: NCI Pet Insurance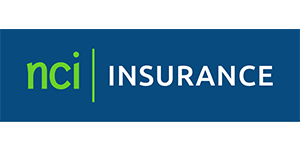 Summary
NCI bought Axa's well-established pet insurance division in 2014. The move attracted quite a lot of criticism from Axa customers, who were worried their premiums will go up, particularly for pets with existing medical conditions.
You can get a quote on the NCI website here.
NCI previously traded under the name Vets4Pets, but that was changed in 2013.
An overview of the policies provided by NCI insurance
NCI offers four levels of cover:
Accident only - This policy is time-limited and includes £1,250 for vet fees relating to accidents, £500 for complementary treat, £300 in the event of death and £1m for public liability.
Standard – A time-limited policy designed to help with the initial costs of veterinary treatment. It offers £3,000 in vet fees cover for up to 12 months per incident. It includes up to £1m in third party liability per year (for dogs only).
Maximum Benefit - This is a per-condition and includes up to £7,000 of vet fees per condition. There are a number of other policy features such as public liability, cover for death and loss from theft or straying, and holiday cancellation.
Lifetime - As the name suggests, this is a lifetime policy and includes up to £12,000 in vet fees per year, up to £750 per year complementary treatment cover, up to £1,000 per year for boarding fees and advertising and reward, respectively, and up to £3m in third party liability per year (for dogs only).
Find out about the definitions of insurance types with our pet insurance FAQs.
NCI also offers insurance for Rabbits. It provides up to £2,000 per year for veterinary fees, up to £750 per year for complimentary treatment and up to £250 per year for boarding fees and advertising and reward, respectively. The rabbit has to be younger than 7 at the time the policy is taken out, and an excess charge applies.
You can get a quote from NCI pet insurance on their website
How much does cover from NCI pet insurance cost?
With almost all pet insurance companies, the cost of pet insurance varies widely depending factors like the age and breed of your pet, and which part of the UK you live in.
To find out how much it would cost to insure your pet with NCI insurance click here to get a quote.
What customers say
NCI scores 2.5 out of 5 from over 30 reviews on Reviewcentre.com
This article was independently written by Bought By Many. We were not paid to write it, but we may receive commission for sales that result from you clicking on a link to one of our partners.