Movember founder: Men can end up 'mentally broken'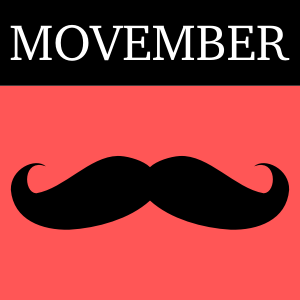 Men have become used to growing interesting facial hair during November to raise funds for men's cancers. Now, the organisation behind the moustache-growing challenge is tackling another taboo - mental health.
Justin Coughlan, the Australian co-founder of Movember, which raised more than £20m in the UK last year and £75m worldwide, likens men to cars.
"They need regular servicing, and if you don't look after them they end up broken."
The implication is that men do not look after themselves until it is too late.
And the problem is not confined to adults. Eleven per cent of boys aged between five and 16 have been diagnosed with a mental health problem.
The statistic that really shocks him is that 77% of suicides in the UK are male. Every day, an average of 12 men decide to end their lives.