Bought By Many and MORE TH>N use group buying power to help owners reduce the cost of insuring pedigree cats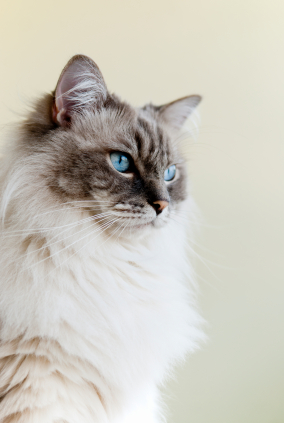 MORE TH>N and Bought By Many, the company bringing people power to insurance, have partnered to launch a new insurance offer to help owners reduce the cost of insuring pedigree cats. With their higher financial value and susceptibility to breed-specific health conditions, pedigree cats cost owners on average 30% more to insure in comparison to moggies. The new offer has been developed with the needs of pedigree cats in mind and allows owners to gain up to a 40% discount on MORE TH>N cat insurance cover.
To benefit from the offer, consumers have to join Bought By Many's Cat Insurance group, which currently has 282 members. Bought By Many then uses the collective buying power of the group to offer a 20% discount on pedigree cat insurance with MORE TH>N. With 4 in 10 cat owners also owning more than one cat, Bought By Many have also worked with MORE TH>N to secure further discounts aimed at reducing costs of multiple cat owners too. This means the 20% discount will be available in addition to the MORE TH>N "multi-pet" discount, so pedigree cat owners save 40% when they are insuring more than one cat.
John Ellenger, Head of MORE TH>N Pet Insurance, said: "Buying insurance through a social media community is becoming very popular and it's a trend we expect will continue. We're always looking at new ways to help pet owners and offering them affordable insurance through their communities is one of the ways we can do this. By purchasing insurance as a group, owners can significantly reduce the costs and ease the worry about vet bills - particularly if an owner has several cats."
Steven Mendel, CEO and co-founder of Bought By Many added: "This offer reflects the fact that pedigree cats have unique set of health needs. For example, Persian cats have a higher-than-average incidence of kidney and heart problems, while Siamese and Abyssinian cats are more likely to end up at the vet with eye and ear issues. Our partnership with MORE TH>N means that at last pedigree cat owners can gain flexible and more affordable cover for one or more of their feline friends."
Bought By Many is shaking up insurance with social media at the heart of its business model. It connects people with similar insurance needs into groups, and uses the group's collective buying power to negotiate offers on insurance that wouldn't be available to individuals. The concept's simple - the more people who join a group, the better the deal becomes. It also benefits insurers, enabling them to reach the segments they most value, diversify risk, lower dependency on aggregators, and achieve greater profitability.
Cat owners can join the group at the Bought By Many website: Cat Insurance.
Notes for editors:
Premier Pet Insurance for a 3 year old pedigree cat costs an average of £208, compared to an average of £159 for a moggie - source: Comparethemarket.
Bought By Many multi-cat discounts:
For two 3-year old Maine Coon cats, the discount leads to an annual saving of £261 on Premier pet insurance (compared to the average price)
For five Bengal cats aged 2-6, it adds up to an annual saving of £458 on Premier pet insurance (compared to the average price)
About MORE TH>N
MORE TH>N is the direct financial services arm of RSA. It offers motor, home, pet, life and travel insurance by phone and via the internet. It also offers van, shop, office, business car, hotels, property, club and contractor.