Review: More Than car insurance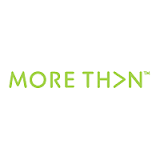 Summary
Established in 2001 as part of the Royal & Sun Alliance Group, More Than offers a range of personal insurance products, including home, pet, landlord, travel and life cover, in addition to car insurance.
The company has four UK-based call centres, and gives every customer their own personal customer manager, so you'll always be able to speak to the same person if you've got any questions.
For other providers you can also read our Top 10 Car Insurance article.
Overview of cover provided by More Than car insurance
More Than provides two levels of car insurance cover: third party fire and theft, and fully comprehensive.
Third party fire and theft covers damage to other motorists' vehicles, plus costs if your own vehicle is stolen or damaged by fire. Comprehensive cover includes cover for damage to your own vehicle beyond fire (i.e. if you are in a collision) and offers a greater range of benefits, such as £100 of personal effects cover, 24/7 emergency assistance, windscreen cover and a courtesy car as standard. Customers with a comprehensive policy will also have their no claims discount protected in the event of an incident with an uninsured driver.
Regardless of the level of cover chosen, More Than car insurance customers have access to a number of wellbeing benefits, such as a free 24-hour medical helpline, access to a free post-accident professional counselling helpline, and a free legal advice helpline.
More Than car insurance also offers a number of optional extras, which can be purchased alongside both tiers of cover. These include four levels of breakdown cover (from partner company RAC), and legal assistance cover up to £100,000, for an additional premium.
In addition to regular car insurance, More Than caters for young drivers with its 'Smart Wheels' policies, which uses telematics (a 'black box' device) to monitor driving styles and safety. The safer the driving, the cheaper the premium, and unlike some black box insurers, More Than won't enforce a curfew, nor increase your premium during the first year, regardless of your driving score.
How much does More Than car insurance cost?
Costs depend on a number of factors, such as your car, your address, your driving history, and so on, not to mention the level of cover you choose, along with any optional extras.
However, More Than claims its insurance could save drivers as much as 25% compared to other insurers, with 10% of new customers paying as little as £159. Those considering Smart Wheels insurance could save up to £440, according to the company, which also offers up to 10% cashback for safe driving.
Keen to bolster customer loyalty, existing More Than customers can enjoy a 15% loyalty discount– More Than say you can only get this discount if you're an existing customer taking out a new policy, or if you live in the same house as someone who already has a policy with them.
Compare More Than Car Insurance cover with other providers using our Top 10 Car Insurance article.
What do More Than car insurance reviews from customers say?
Just 10% of 284 reviewers on reviewcentre.com would recommend More Than, however, the company has been making strides in recent years to improve this. Placing 29th in Auto Express' 2013 car insurance provider charts, the company stepped up its game to 16th place in 2014. Customers on money.co.uk give the company 4/5, with 50% saying they'd recommend it to a friend.
What do More Than car insurance reviews from the experts say?
More Than car insurance ranks 18th on the Which? list of 30 top providers, with a customer score of 60% and a policy score of 69%, giving an overall score of 65%. Defaqto – the independent financial products review service – has awarded its comprehensive cover four stars out of a possible five, making it "a product with a good level of features and benefits", while its youth-facing Smart Wheels policy gets three stars.