Bought By Many & MORE TH>N: bringing you one of the best deals on Pet Insurance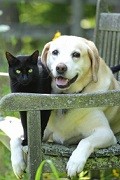 Only until the end of March 2014, we've negotiated this fantastic offer with MORE TH>N. It's not going to be around for long, so join today!
- 20% member discount on pet insurance
- 20% discount if you are insuring more than 1 pet
- FREE upgrade to Premier from Classic £8,000
Join a group & claim your discount
Get a free upgrade to Premier cover
For a limited time*, MORE TH>N is offering a free upgrade from its Classic £8,000 to Premier cover, which includes upto £12,000 of vets fees in each period of insurance, £2000 accidental damage and £3m of public liability cover. This policy was given a rating of 95% by Which?, making it one of the best on the market.
How to claim this amazing offer
2. Click get a quote
3. Complete the MORE TH>N quote form
4. You'll have a range of policy options – all with your 20% exclusive discount included
5. Select Premier (at no extra cost)
Popular pet insurance groups
- Beagles
John Ellenger, Head of MORE TH>N Pet Insurance, said: "We're always looking for new ways to help pet owners and these offers allow us to do this. Pet owners want to make sure their pet is appropriately covered and by offering a free upgrade to our Premier product, as well as the other offers, we can ensure that owners get cover at a lower cost."
Steven Mendel, CEO and co-founder of Bought By Many added: "Thanks to the buying power of our 10,000+ members, we have been able to negotiate this incredible deal on behalf of our members. But hurry, it's only available until the end of January."
What our members are saying about this deal
"I got premium cover with more than for my 2 frenchies for £40 a month, by far the cheapest for what you get. God forbid any develop long term problems but more than covers up to £12000 a year the cheaper ones cover £4-5000 which would go nowhere."
David, French Bulldog group
"I bought this More Than insurance for our three bassets and it is about £24 a month less than what I was paying with E&L. The cover looks excellent and it was easy to set up. I chose the premier cover - gives us peace of mind and help when we need it. I got a discount from the Bought By Many deal and an extra discount for multi-basset!! Aaaroooo! Now we hope we never need it...Paying £34 a month for three dogs and £29 a month with E&L for our dear old Scottie...will see if they can take her too at More Than." Jilly, Basset Hound group