Bought By Many & MORE TH>N: bringing you one of the best deals on Pet Insurance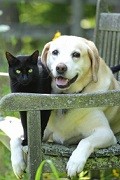 Bought By Many has negotiated a 32.5% discount with MORE TH>N pet insurance.
You can get the offer for certain breeds such as Border Terriers. See all our pet insurance deals here.
Bought By Many's deal is a 32.5% discount with our combined Bought By Many member and online discount on MORE TH>N's Basic, Classic, and Premier Pet Insurance. It's an exclusive offer that you won't find anywhere else. This discount goes up to 39.25% if you have more than one pet.
How to claim this amazing offer
1. Join a pet insurance group
2. Click get a quote
3. Complete the MORE TH>N quote form
4. You'll have a range of policy options – all with your exclusive discount included
Find out about the best pet insurance for dogs.