Review: MCE motorcycle insurance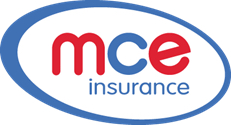 Key features
One of the biggest UK motorcycle insurance firms
Also offers car and van cover for convicted drivers
Includes 183 days European cover
Summary
MCE Insurance is an independently owned motorcycle insurance broker. Established in 1975, it has become one of UK's biggest bike insurers.
MCE sells itself on understanding what it means to be a biker and knowing what riders want from their insurance. It offers cover for most motorcycles on the market, from sports bikes and scooters to motocross and Chinese bikes.
It uses a panel of insurance partners and says it compares prices to make sure that customers "get the right policy at the right price".
As well as finding cover for specialist motorcycles such as custom bikes it also has a range of car and van options. These include cover for American cars and convicted car and van drivers.
You can find out about the best car insurance providers in the industry with our guide to the top 10 firms.
MCE has a lot of brand recognition among bikers, partly because it is the headline sponsor of the British Superbike (BSB) championship.
Its bike cover and optional extras include:
Club MCE membership, which gives members access to VIP experiences at MCE BSB events
An excess reducer that cuts excess by up to 50
183 days European cover
Trackday cover, which is available on all UK tracks
Breakdown
Helmet and leather cover
Personal injury cover
A 24-hour claims line
If you're interested in standalone breakdown cover check out our list of the 13 best providers.
We're recruiting members for our off road and quad bike group to try to make the insurance industry understand that these customers deserve fairer premiums. If you want to join our members who want a better insurance deal join the group.
How much does MCE cover cost?
MCE insures any bike of any age. It offers multi-bike policies for up to five bikes.
Your premium will depend on a number of factors including your age, the type of bike you want cover for and where you live.
According to Findthebest.co.uk MCE's average quote is £1,206. But as you can see from their graph, prices drop for older customers. Although it appears that Findthebest got quotes for a Ford Fiesta, not a bike. You can see the methodology on their site.
See how it compares with the best car insurance companies.
Younger drivers can learn more about who to choose with our guide to the best insurers for young drivers.
What do MCE customer reviews say?
MCE has the most customer feedback on Reviews.co.uk. Its average score is 3.1 out of 5 from 124 reviews.
That compares with a score 3.23 from 69 reviews for rival Just Motorcycle Insurance and 4.41 from 104 reviews for Bennetts.
MCE also has a Facebook page with more than 86,000 likes. The content it posts seems to be popular but it does take a laddish approach that might not appeal to all.
Simply awful advert from MCE Insurance, who are inexplicably represented on Twitter by @_BIG_ED_. pic.twitter.com/pA8UROAZNE

— Stephen Thomas (@SWilliamThomas) January 15, 2016