Review: Marmalade Car Insurance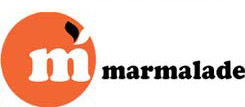 Summary
Marmalade is a specialist car insurance company, focused on young drivers. Marmalade received the congratulation of the House of Commons in an Early Day Motion for its work with young driver safety, which is a very rare achievement for a private company.
You can get a car insurance quote from Marmalade by following these links:
Check out Marmalade's website for its full terms and conditions for all its products.
Overview of Marmalade car insurance cover
Marmalade's insurance policies are underwritten by both Allianz Insurance PLC and Zenith Marque Insurance Services Limited.
Marmalade insurance for learner drivers is a policy designed to cover a driver while they are still learning, up until they pass their test. It is not a stand-alone policy, in that it cannot cover you for a car you own yourself, but is meant to sit alongside the existing policy covering the car owned by a family member or friend. Anyone over the age of 25 who has held a UK driving licence for more than three years can supervise you under the Marmalade policy.
That said, if any claim is made on this policy while the young driver is driving, it will not affect the no claims discount of the car's owner. This policy is fully comprehensive, with an excess for claims fixed at £250.
Once you pass your test, the learner driver cover expires and you must take out a new policy. The good news is you can claim a refund for any unused 30 days of your Marmalade Learner Driver Insurance. If you have less than 30 days left they will not be able to give you a refund.
You will then be able to take out Marmalade's New Driver Insurance for young drivers. This is a telematics policy, meaning a black box will have to be fitted in the car to monitor the new driver's driving skills. However, unlike many other policies of this kind, no curfew will be imposed.
Still, your driving will be monitored closely and your premium will increase if your driving is consistently bad or irresponsible. Repeated unsafe driving could lead to a premium increase but nine out of 10 Marmalade drivers have never had that problem. (This is based on statistics collected between 01/01/2015 and 31/12/2016.) For serious repeat offenders, the policy may even be cancelled. On the other hand, consistent good driving could earn you an additional discount at renewal.
Marmalade New Driver Insurance will only cover cars up to 15 years old.
Another important feature of Marmalade insurance is its Cars for Young Drivers scheme. This scheme offers finance deals on brand new cars, with payment plans, low deposits and 12 months free young driver Marmalade insurance. Finance is only available from age 18. Free insurance is based on your postcode. If free insurance can't be offered, Marmalade will contribute towards your insurance premium by either discounting your insurance premium or offering cashback.
Marmalade is one of the providers in our guide to the nine best black box insurers.
How much does cover from Marmalade cost?
As always, insurance premiums vary widely according to personal circumstances, such as your postcode and age. However, Marmalade insurance believes young and new drivers deserve fairer premiums and so its aim is to keep cost down. This is helped by its strict guidelines as to what type of cars it will insure and the use of telematics technology, closely monitoring its drivers' skills.
While having your driving monitored may not sound like a great option, the fact that Marmalade doesn't impose curfews, along with its finance options on new cars and its promise to try and keep premiums down, make it a serious contender in the young driver insurance market.
Get a tailored quote from Marmalade insurance on their website. Click here for Learner Driver Insurance and here for New Driver Insurance.
What Marmalade insurance customers say
As Marmalade is a relatively new and specialised addition to the market, there aren't many Marmalade car insurance reviews to be found on websites such as Which? and reviewcentre.com. However, most Trustpilot reviews appear to be favourable, with many parents and young drivers alike saying they have been happy with the company.
Marmalade's New Driver Insurance has a 5-star rating on Fairer Finance. Marmalade has received a rating of 9 out of 10 based on over 2,385 reviews on Trustpilot.
What expert reviews say
Marmalade's New Driver Insurance has been awarded a 3 Star rating out of 5 from the independent financial review service Defaqto.
A Star rating indicates where a product sits on the market based on the quality and comprehensiveness of its features.