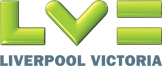 Key policy features
Five cover levels to choose from
Dental cover included in LV='s lifetime policies (time limited policies cover dental accidents)
Up to £10,000 of vet fee cover per year for its top lifetime policy
Get a quote from LV= pet insurance.
Find out if LV= Pet Insurance made it into our list of the top 10 pet insurance providers for dogs.
Or, read on to learn more about:
What types of pet insurance does LV= offer?
LV= offers five types of pet insurance for cats and dogs. It has two time-limited policies with £1,500 or £2,500 of vet fee cover, which kicks in from the first date of treatment of each condition and ends 12 months later or when the vets fee limit has been reached, whichever happens first.
It has three lifetime policies, with vet fee cover of £3,000, £5,000 or £10,000. The lifetime policies also cover dental treatment, as long as your pet has had an annual dental checkup and all vet-recommended preventative treatment. The policy will also cover up to 10 sessions of complementary treatment. LV='s time-limited policies cover 5 sessions.
The £10,000 lifetime policy is the only of LV='s policies to cover accidental damage to third-party property.
All of its policies offer overseas cover, holiday cancellation and cover for loss, theft or death. The limits may differ between the time limited and lifetime products.
Lifetime (or 'yearly limit') insurance covers vet fees up to the policy's limit every year. So long as you renew a lifetime policy each year, the level of vet fees will reset to the full stated limits that you started with. It is important to note that your premiums are likely to increase each year at renewal.
For more information about time-limited and lifetime policies, check our pet insurance FAQs.
LV='s cover is available for pets from eight weeks old. LV= will cover pets up to any age however they'll only sell you a Time Limited policy once your dog reaches 8 years old or your cat reaches 10 years old. LV= stop their cover for 'death from illness' when your dog reaches 9 years old, and when your cat reaches 11 years old.
Get a quote from LV= pet insurance on their website.
See how LV= compares to other providers in our list of the best pet insurance companies.
Does LV= pet insurance cover dental treatment?
Yes. LV='s lifetime policies cover dental treatment for your pet as long as regular check-ups and preventative measures have been taken.
LV='s time-limited policies cover dental work as a result of an accident only. LV= also covers the removal of your pet's first set of teeth, but only if your pet has been insured with LV= since before it turned 16 weeks old and is now more than 6 months old.
Does LV= pet insurance covers pre-existing medical conditions?
No. You can still cover your pet with LV= if it has pre-existing conditions, but any illness, injury or symptoms your pet had before the start of the policy will not be covered.
How much does LV= pet insurance cost?
The cost of pet insurance is affected by many different factors, such as the type and breed of pet, the pet's age and medical conditions, and the owner's postcode.
We got a couple of quotes for young Border Terriers and Staffies in London and Milton Keynes in February 2018. Prices ranged from around £12 to £16 a month for the cheapest time-limited policy and £33 to £42 a month for the most expensive lifetime policy.
Customers can pay their premiums in monthly instalments at no extra cost.
Get a personalised LV= pet insurance quote.
Are discounts available for LV= pet insurance?
Yes, we have found several offers on LV= pet insurance:
LV= offers a 10% discount for insuring your pet online and a 5% discount for each pet added for customers insuring two or more pets (see how this compares to other pet insurers in our multi pet insurance review).
Discounts are available on a range of other LV= insurance products as well, including car, home and travel.
Additionally, other sites will sometimes offer cashback or discount offers on LV= pet insurance.
LV= pet Insurance customer reviews
On their own website, LV= have customer reviews verified by Reevoo. Their pet insurance service is rated as 9 out of 10, based on over 550 reviews.
On Reviews.co.uk, LV= as a company has 3.83 out of 5 stars, based on over 155 reviews.
Expert reviews of LV= pet Insurance
Independent financial researcher Defaqto rated LV='s lifetime policies as 5 Star and the company's time-limited policies as 3 Star.
A Star Rating indicates where a product or proposition sits in the market based on the quality and comprehensiveness of the features it offers.
A 5 Star rated policy has "an excellent product with a comprehensive range of features" and a 3 Star rated policy "has an average level of features and benefits".
How to make a claim on LV= pet Insurance?
Step 1: Take your pet to the vet to be treated.
Step 2: Contact LV='s claim line on 0800 756 8567 to request a claim form.
Step 3: Check the pre-filled information on the form is correct and fill in the remaining sections, sign and date the form.
Step 4: Ask your vet to fill in the sections of the form relevant to them and sign it.
Step 5: Send the form, along with all the relevant documents to the address shown on the claim form.
Step 6: LV= aim to pay all successful claims within 10 days of the receipt of the claim form and all other relevant information. They can pay your vet directly, as long as the vet allows it.
Alternatively you can download a copy of the claim form from the LV= website.
If you require any further assistance, you can contact LV='s pet insurance customer helpline on 0800 022 3906.
Other services available from LV=
LV= offer a range of insurance products, including landlord, motorbike, car, travel, home, life and Over-50s life insurance.
The company also offers investment services, retirement and pension services and legal services.