LV= Home Insurance Review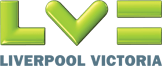 Key LV= policy features
Alternate accommodation allowance
Cover for contents and items in the garden
Limited level of accidental damage cover comes as standard
Get a quote from LV= Home Insurance.
Find out if LV= Home Insurance made it into our list of the best home insurance companies.
Or, read on to learn more about:
What types of Home Insurance does LV= offer?
LV= offers three types of home insurance cover: Buildings only, Contents only or Home Buildings and Contents.
Content only includes up to £150,000 cover for home contents, cover for accidental damage to home entertainments items (such as TVs and computers), contents stolen from outbuildings, up to £1,500 for garden plants and up to £1,000 for loss or damage to digital downloads (such as music or e-books). Cover for flood, fire or water damage, as well as theft and vandalism.
Buildings only includes £1m to rebuild your home if needed, up to £50,000 for alternative accommodation if your home becomes uninhabitable, 12 months guarantee on repairs carried out by approved tradespeople, replacement locks and keys if yours are lost or stolen and accidental damage cover for windows, toilets, basins and baths. You are covered for fire, flood, water leaks, theft and vandalism. The cover includes walls, permanent fixtures and fittings (like showers and toilets), drives, patios, fixed glass, sanitary ware and underground pipes and cables serving your house. Outbuildings may also be covered.
Home Buildings and Contents includes all of the above and is cheaper than purchasing the two policies separately.
Customers have access to a 24/7 emergency helpline, available 365 days per year.
Get a quote from LV= Home Insurance on their website.
See how LV= compares to other providers in our list of the Best Home Insurance Companies.
LV= also offers landlord insurance.
What optional extras are available from LV= Home Insurance?
LV= home insurance customers can get extended accidental damage cover, and add personal belongings cover away from home (2,000 per item limit, or £5,000 with Home Plus), cycle cover away from home, legal expense cover up to £100,000 and home emergency cover (including heating, electrics, roofing and loss of keys).
How much does Home Insurance from LV= cost?
The cost of home insurance varies according to various factors, like the type of property covered, the location of the property, the level of cover required, the items kept in the property and the home owner's personal details.
However, according to the LV= website, prices for their home insurance start at £89 a year, based on 10% of new customers between November 2017 and April 2018.
Get a personalised LV= home insurance quote.
Are discounts available for LV= home insurance?
Yes, we have found several offers on LV= home insurance:
LV= offer 25% to new customers who purchase online (as of June 2018).
Quidco is offering £15 cashback on the purchase of LV= combined buildings and contents insurance, and £7.50 for the purchase of just buildings or contents insurance (not available for discounted policies)
TopCashback offers £15.75 cashback on the purchase of LV= combined buildings and contents insurance, and £7.87 for the purchase of just buildings or contents insurance (not available for discounted policies)
A range of discounts is also available from LV=:
Reduced price for buying combined home and contents insurance
15% for existing LV= car insurance customers (existing home insurance customers get 5% off their car insurance policy)
LV= home Insurance customer reviews
On their own website, LV= have customer reviews verified by Reevoo. Their home insurance service is rated as 9 out of 10, based on over 23,000 reviews.
On Reviewcentre.com, LV= Home Insurance scores 3.1 out of 5 stars, based on 214 reviews. 56% of customers would recommend the service.
On Trustpilot, LV= has a score of 3 out of 10 based on 106 reviews.
On Reviews.co.uk, LV= has 4.5 out of 5 stars based on 143 reviews.
Expert reviews of LV= home Insurance
Independent financial researcher Defaqto rated both LV='s buildings and contents insurance policies as 5 Star.
A Star Rating indicates where a product or proposition sits in the market based on the quality and comprehensiveness of the features it offers.
A 5 Star rated policy has "an excellent product with a comprehensive range of features.
How to make a claim on LV= home Insurance?
LV= recommends you take a look at its claim considerations before making a home insurance claim.
If you still wish to make a claim, you need to call LV='s 24/7 claim line on 0800 032 2844 (or +44 (0) 1202 296762 from abroad). Lines are open 8am to 8pm Monday to Friday and 8am to 4pm on Saturday. Emergency assistance is available 24/7.
You will need your policy number when calling. If you are reporting a theft, you will need to get a crime reference number from the police before calling LV=.
LV= will then make the necessary checks, including arranging repairs and replacements as needed.
Other services available from LV=
LV= offer a range of insurance products, including landlord, motorbike, car, travel, pet, life and Over-50s life insurance.
The company also offers investment services, retirement and pension services and legal services.