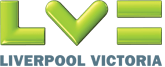 Key LV= policy features
Five-year guarantee on car repairs
Uninsured driver promise
Misfuelling cover
Get a quote from LV= Car Insurance.
Find out if LV= Car Insurance made it into our list of the best car insurance companies.
Or, read on to learn more about:
What types of car insurance does LV= offer?
LV= offers three types of insurance, as is usually the case with car insurance:
Third Party Only - covers you for damage or injury to other people and their property only.
Third Party, Fire and Theft – cover for damage or injury to other people and their property, plus damage to your vehicle by fire and theft only.
Comprehensive Insurance – includes an uninsured driver promise (no loss of No Claims Discount and no excess to pay if an accident is caused by an uninsured driver), misfuelling cover, new-for-old car replacement (if your car is less than 12 months old), £10,000 personal accident cover (for you and your partner), child seat replacement, £200 for personal belongings, five-year guarantee on repairs, in-car equipment cover, replacement key cover and European car insurance cover available at no extra cost.
LV= also offers specialist cover for classic cars, which includes £100,000 for motor legal expenses, and over-50s cover (with no upper age limit).
Get a personalised quote from LV= Car Insurance on their website.
See how LV= compares to other providers in our list of the best car insurance companies.
What optional extras are available from LV= car insurance?
For an extra premium, LV= car insurance customers can get motor legal expenses up to £100,000, guaranteed courtesy car cover, increased personal accident cover up to £100,000, breakdown cover and No Claims Discount protection for the life of the policy (for drivers who have earned four or more years of NCD).
How much does car insurance from LV= cost?
The cost of car insurance varies according to many different factors, including the make and model of the vehicle, what it's used for and the driver's personal details, such as age, profession and address.
However, according to the LV= website (during August 2017), prices for its car insurance start at:
Comprehensive cover: £209
Classic car cover: £109
Over 50s cover: £192
Optional extras are priced at:
Motor legal expenses: £24.90
Guaranteed courtesy car: £19.90
Personal accident cover: £19.90
Breakdown cover: £26
Get a personalised LV= car insurance quote
Are discounts available for LV= Car insurance?
Yes, we have found several offers on LV= car insurance:
Quidco is offering £20 cashback on the purchase of LV= car insurance (not available for discounted policies)
TopCashback offers £21 cashback (not available for discounted policies)
Boundless (a discount site for civil service and public sector workers) offers discounts on several LV= insurance products
Unison members get a discount on LV= car insurance (amount not specified on offer page)
NHS staff get £10 cashback on LV= car insurance through psdiscounts.com
A range of discounts are available directly from LV=:
Existing LV= customers can get up to 15% off their home insurance policy
10% multi-car discount on every additional policy
10% off breakdown cover
10% off classic car cover
LV= car insurance customer reviews
On their own website, LV= have customer reviews verified by Reevoo. Their car insurance service is rated as 9 out of 10, based on over 68,000 reviews.
On Reviewcentre.com, LV= car insurance scores 3.5 out of 5 stars, based on 603 reviews. 68.2% of customers would recommend the service.
On Trustpilot, LV= has a score of 4.7 out of 5 stars, based on 27,290 reviews.
On Reviews.co.uk, LV= scores 4.5 out of 5 stars, based on over 140 reviews.
Expert reviews of LV= car insurance
Independent financial researcher Defaqto rated LV='s comprehensive car insurance policy as 5 Star (the company's breakdown cover also received a 5 Star rating).
A Star Rating indicates where a product or proposition sits in the market based on the quality and comprehensiveness of the features it offers.
A 5 Star rated policy has "an excellent product with a comprehensive range of features.
How to make a claim on LV= Car Insurance?
For windscreen or glass claim, contact Autoglass through LV='s claim section or by calling Autoglass directly on 0800 032 9075.
For all other claims, call LV='s 24/7 claim line on 0800 032 2577 (or +44 1689 898 603 from abroad). You will need your registration number or policy number when calling. If you are reporting a theft, you will need to get a crime reference number from the police before calling LV=.
LV= will then make the necessary checks, including with other insurance companies if the incident involved other people or vehicles, and will get back to you asap.
Other services available from LV=
LV= offer a range of insurance products, including caravan, motorbike, home, contents, travel, landlord, pet, life and Over-50s life insurance.
The company also offers investment services, retirement and pension services and legal services.