Why is there so little innovation in insurance?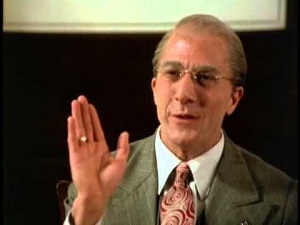 It used to be said that there would never be any new banks as getting a new banking licence was near on impossible, and there were few for sale. Whoever originally said this must be ruing the day – the FCA recently told me that they are working on over 20 applications for startup banks, and the high street is already teeming with new entrants (M&S, Tesco and Metro, to name just three).
Indeed at the last Finovate (Innovation in Finance) London conference held, in February, proposals for no fewer than 14 new banks were presented.
Is this innovation being felt across the whole of the Financial Services landscape? From my perspective the answer to this question is a resounding no - none of the 67 presenters at that February conference talked about insurance.
In May the FCA arranged, in conjunction with the New Finance Meetup group, a discussion morning for financial services startups to promote openness. There were many FCA staff on hand to answer the questions of the 10 startups in attendance, however as the FCA wasn't expecting any insurance startups to attend none of the staff on hand were insurance experts for me to seek their view on this issue.
In July I was invited to see around the innovation centre of a large management consultant. I asked how many insurers used their services – 'lots' came the reply, 'all struggling with how to promote innovation inside their organisations'.
In November at the Financial World Innovation Awards, there was just one insurer in the Start Up award category. And again in December, at the World Economic Forum's Financial Innovation event in London there were nearly 100 companies invited, and just one insurer.
I am often asked what is it about the insurance industry that makes innovation so hard?
It can't be the size of the prize – UK Personal and SME Lines Gross Written Premium (the measure of how much is spent on insurance premiums) passed £25bn in 2012. And it certainly isn't that there has never been innovation: In 1985 Direct Line became the first telephone-based direct insurer in the UK and in 2001 Confused became the UK's first car insurance price comparison site. Also, regulation for insurance in the UK is relatively benign and cannot be said to be a barrier of itself.
The answer seems to lie in a combination of technology issues and simple human /corporate reluctance.
To address the first a number of outsourcer models are springing up: Surely Group and Slipcase both focus on enabling tech-challenged insurers to address some of their internal development issues. Meanwhile Inshared, (owned by Achmea, the large Dutch insurer), has been on a similar mission in The Netherlands for a little longer.
The second explanation is surprising given the number of insurers requesting help in innovation. Indeed, Gary Hamel, the man The Wall Street Journal ranked as 'one of the world's most influential business thinkers', said: "Most of us understand that innovation is enormously important. It's the only insurance against irrelevance. It's the only guarantee of long-term customer loyalty. It's the only strategy for out-performing a dismal economy."
Tackling the second issue head on are a small number of startup businesses trying to change the way that insurance is bought and in some cases, even what insurance is bought. Here there has been a lot of conversation about peer-to-peer insurance, the best known example is Friendsurance, the German business that has been trying to persuade consumers that they should be sharing insurance with their friends and family since 2010. They constantly come up against the challenge of lack of engagement by potential policyholders, although they do at least side step the large insurers who seem reluctant to innovate.
At Bought By Many we have taken a different stance - through using social media to group together individuals with similar insurance needs – we are hoping that individuals will be attracted to the better deals that we are able to bring to market by enabling insurers to target the risks they most want to write.
What is clear is that for such an important industry change is needed, consumers don't trust the incumbents and the incumbents need to break out of their internally focused challenges and return to their entrepreneurial stance of previous decades. Whether this is through setting up separate incubators or through working with startups (or both) is for them to decide.