Lexham Moped and Scooter Insurance Review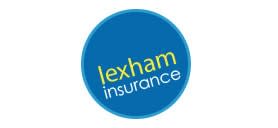 Key policy features of Lexham moped and scooter insurance
Insurance broker working with some of the biggest motor insurers
A range of insurance products, including moped, motorbike, cycle and quad bike insurance
Optional extras include breakdown cover, helmet and leathers cover, and puncture recovery
See if Lexham makes it into our list of the best moped insurance.
Read on to learn more about:
Overview of the moped and scooter insurance provided by Lexham

Lexham is an insurance company and broker formed in 2000 that offers a range of insurance products and services, including moped and scooter, motorcycle, quad bike, motorhome, motor trade and van insurance, among others.

If you're looking for motorcycle insurance, check out our article on the best motorbike insurance.

Lexham provides three different cover levels: Comprehensive, Third Party Fire and Theft, and Third Party. It will then find you the best quote from a range of insurance companies, as well as its own policy.

Insurance from Lexham includes 90 days driving in the EU. The company also offers a number of additional extras, including breakdown cover for up to 4 breakdowns per year, puncture recovery, personal accident cover up to £40,000, and excess protection. You can also choose to insure your helmet and leathers along with your moped or scooter.

See if these policy levels place Lexham in our list of the best moped insurance.

Are there any exclusions with Lexham moped and scooter insurance?

As with all motor insurance policies, there are some exclusions to Lexham's moped and scooter insurance.

Lexham won't cover any loss due to war and terrorism. It also places some restrictions on riding other motorcycles: Lexham can only cover you for third party liability when you ride other motorcycles, and it won't cover you for any motorcycles over 350cc.

You can also only ride in the EU for up to 90 days on your own moped.

Remember that Lexham may set you up with an insurer because it is a broker but it does offer its own policies as well. If you choose a policy from a different insurer, you'll need to check the policy documents of the relevant company. Make sure you read these thoroughly so you know exactly what you're covered for and how to claim.

How much does Lexham moped and scooter insurance cost?

It's difficult to predict how much moped or scooter insurance will cost as a range of factors go into calculating the price of a policy including your age, experience, the type of vehicle you are insuring, where you live, where the vehicle is stored and the policy you choose.

Generally, premiums will be lower if your moped or scooter is well secured (kept in a garage overnight, for instance, or fitted with an alarm and immobiliser) and if you have experience riding.

For more information on this, see our article on the cost of moped insurance.

Excesses on your policy may vary depending on your age and experience.

You can choose to pay a voluntary excess of up to £500 with Lexham's insurance. This may bring the price of your premium down, but remember that if you need to make a claim you will have to cover this cost, so make it affordable for you.

If your moped is stolen from outside a garage when you have stated it is generally kept in a locked garage, you'll have to pay an additional £200 excess.

Are any discounts available with Lexham moped and scooter insurance?

Lexham says its cheapest prices are available when going direct to the company, so if you see it on a price comparison website, you may be able to get a cheaper quote on Lexham's site.

Aside from this, we couldn't see any discounts for Lexham moped and scooter insurance online.

Customer reviews of Lexham moped and scooter insurance

On Reviews.co.uk, Lexham moped insurance has a score of 4.4 out of 5 based on around 1,300 reviews.

Expert reviews of Lexham moped and scooter insurance

Unfortunately, we couldn't find any expert reviews of Lexham moped and scooter insurance.

How to make a claim on Lexham moped and scooter insurance

If you do have to make a claim on Lexham insurance, you'll need to call the company's 24-hour claim line on 0333 200 4605.

Lexham says you shouldn't admit responsibility, you should take down the personal and insurance details of anyone else involved in the accident and any witnesses.