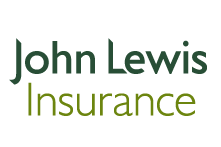 John Lewis is one of only five home insurance providers recommended by Which?, and is rated as gold-standard by Fairer Finance. John Lewis home insurance is not the cheapest on the market, but it has received very good reviews from both customers and industry professionals.
You can get a quote on the John Lewis website.
New customers get a free Nest smoke and CO alarm when buying any John Lewis home policy by 17/11/16. Please see John Lewis website for full terms of this offer.
Nest's detector is a connected home device that aims to make your house safer by sending alerts to your phone as well as sounding an alarm. That means you can be alerted if you are away from your home or turn the alarm off from your smartphone if it's been triggered by something harmless such as burning toast.
Background to John Lewis home insurance
As a brand, John Lewis is something of an institution. Founded in 1864, the department store is well-known and widely respected around the country. But John Lewis also offer financial services, including home, pet, travel, wedding and car insurance. Until 2010, they operated under the brand "Greenbee".
Overview of the cover provided by John Lewis Home policies
John Lewis is a partnership, which means it is owned by its employees rather than private shareholders. Its Premier, Plus & Essential Home Insurance is underwritten by RSA (Royal & Sun Alliance Insurance plc), who are regulated by the Financial Conduct Authority.
John Lewis offer 3 levels of home insurance – Essential, Plus and Premier.
Premier, as the name suggests, is the most premium of the 3 policies, and therefore the most comprehensive. It includes all features (such as garden cover and cycle cover) as standard, whereas with the Essential and Plus policies these are optional extras. The other key difference is that Premier offers unlimited cover on buildings and contents, whereas with Essential and Plus there are limits to how much you can claim.
You can get a quote for the different policy options at the John Lewis website.
How much does Home insurance from John Lewis cost?
In order to provide a quote for home insurance, insurance providers need to assess a number of factors about you and your house. For the property, these will be details such as the type of building, its value, age and location. If you also wish the home insurance policy to cover your home contents, then you will be required to provide some associated details, such as the estimated value of the items in your home.
Because there are so many variables with home insurance, it's difficult to generalise about the comparative value offered by different companies. Comparing quotes, however, has never been so easy, with a number of well-established websites providing this service. Moreover, it is widely believed that these cost comparison sites – which spur competition between insurance providers – have played a significant role in driving down the cost of home insurance. The average cost of home insurance fell 13% between 2010 and 2013.
As with any insurance product, however, it's worth remembering that you often get what you pay for. And with houses being so valuable, factors such as reliability and customer service may be considerably more important than price.
What John Lewis Customers Say
John Lewis's Home Insurance people are brilliant. I've never had to claim before; they're replacing everything from my stolen bag. Yippee!

— Georgie Bingham (@georgiebingham) September 3, 2013
On online review site Reviews.co.uk, John Lewis scores 3.34 out of 5 from 87 customer reviews.
What the Expert Reviews Say
In a review by Which? that looked at 39 home insurance providers, John Lewis was rated joint 1st, with an aggregated score of 74%. The Which? review scored each provider in a number of categories: Customer (in which John Lewis were ranked 2nd with 74%), Buildings Policy (75%) and Contents Policy (73%).
John Lewis are a Which? recommended provider for home insurance.
Fairer Finance ranks insurers based on what their customers think of them, how good they are at handling complaints and how transparent they are. They ranked John Lewis home insurance 4th out of 47 providers. John Lewis was rated as gold-standard. Fairer Finance notes: "John Lewis qualifies for a gold Fairer Finance award in home insurance, and is well worth considering if it offers you a competitive price."
John Lewis's Premier buildings and contents policies are rated 5 Star by independent financial review service Defaqto.
A Star Rating indicates where a product or proposition sits in the market based on the quality and comprehensiveness of the features it offers.
A 5 Star rated policy is "an excellent product with a comprehensive range of features and benefits".
Other Home Insurance Reviews
This article on John Lewis Home Insurance is part of a series of reviews we are featuring on different home insurers and the buildings and contents insurance policies they offer. Have a look at the links below to see our reviews of other home insurance companies or check out our guide to the 10 best home insurance companies.