Is rugby now too dangerous for children?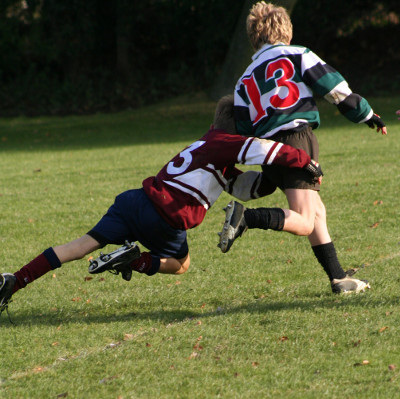 Sedbergh, a near-medieval public school nestled among steepling fells in Cumbria, is a 6am-run-and-bracing-shower sort of institution. Over centuries, it has hewn an abundance of military strategists, statesmen and polar explorers. Mostly, however, it has been a production line for brilliant rugby players. Four Old Sedberghians have captained England – one of them was Will Carling – and it has turned out a Scotland skipper, too. In 1993 a rugby ball from the school was taken into space aboard the Discovery shuttle. Sedbergh is coeducational now, but still instils in young people its motto: Dura Virum Nutrix – "A stern nurse of men".
James Gray, a 12-year-old in his final year at Casterton, Sedbergh Preparatory School, fully intends to join those ranks of rugby greats. His father David was both a keen player and a coach, and James can't remember when the sport wasn't part of his life. "I probably first picked up a rugby ball when I was a few months old," he thinks. Aged five, he joined Barnard Castle rugby club, his local team, and started playing tag rugby, where opponents try to swipe a swatch of cloth from their waistband instead of tackling. He moved on to playing contact rugby when he was nine.
James's idols are Jonny Wilkinson and Martin Johnson, and, like the latter, he ended up with the bigger boys in the forwards, playing second row. He wasn't especially fast, but he was tall and fiercely determined. He was also an astute reader of the game, with a knack for popping up in the right place. James was selected for the 1st XV of his prep school a year early, aged 11.
But if James does achieve his ambitions it will be quite a story, one that stretches the imagination. A year ago he was playing for his school away against Royal Grammar School, Newcastle. It was a warm, sunny afternoon and in the second half, close to the touchline, a messy bundle of bodies formed a ruck. James piled in, much as he had done countless times already that day, but on this occasion his neck twisted and his body contorted awkwardly. When the game moved on, James didn't.