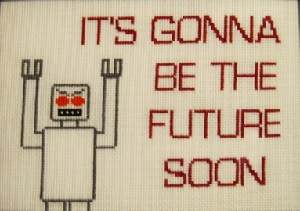 Two years ago, technology researcher Gartner predicted that by the end of 2014 one of the major social networks would have entered the insurance market. Fast-forward to today and we're still waiting. AXA has signed a strategic partnership with Facebook but while insurers – and social networks – are happy to take things slowly, customers are taking matters into their own hands at Bought By Many, an insurance buying platform offering cheaper insurance deals. As consumers start leveraging group buying power and the social connectivity of Facebook we consider the future relationship between Facebook and insurance.
Let's begin by rolling back the clock to 2012 and a reminder of why Gartner thinks that by the end of this year, one of the major social networks – in other words Facebook – will have entered the insurance market.
Firstly, web firms like Facebook – and even giant Google – are constantly searching for new revenue streams to take the pressure off of constantly driving advertising income. Google has acquired a UK price comparison site BeatThatQuote and Facebook, too, has signaled that it intends to get serious about financial services at some point in the future.
Next comes the issue of data. Big data is so big right now that every single brand is worrying about how it will collect, store, retrieve and leverage the data it collects about customers, and few industries are as reliant on information as the insurance sector.
For decades, insurers have fought to find better ways to collect renewal dates or customer data. Social networks, meanwhile, have grown up collecting vast amounts of information about customers.
Social networks' enjoy an intimate view of customers and it's this privileged access that makes a foray into the insurance world logical: "offering insurance products to their communities would allow them to capitalise on the extensive set of information they constantly collect about their users" said Gartner analyst Juergen Weiss.
But do customers want to buy insurance from Facebook? With the world debating whether Facebook's covert study of 'emotional contagion' was an ethics breach, the social network begins to look a little less like a trusted friend and a bit more like a big, nasty brand.
Customers, meanwhile, see no need to wait for strategic partnerships or brand extensions and are simply finding their own ways to leverage social connectivity and data sharing. On Bought By Many, an insurance buying platform, customers who share similar insurance needs, for example pet insurance for a specific breed of dog or cat, can club together and use their collective buying power to negotiate better insurance deals that wouldn't be available to individuals and when it comes to finding those like-minded souls, where better to look than Facebook.
Bought By Many's model has Facebook at its heart. New users are immediately given the chance to share the group on Facebook, inviting their own friends to sign up and boost group membership. Since more users means bigger and better deals for all, everyone has an incentive to join in.
For the more popular breeds, this is valuable stuff. In the German Shepherd Insurance group, for example, there are more than a 1,000 members all of whom can benefit from a 20% discount on MORE TH>N pet insurance that's not available elsewhere. If you're not ready to buy now, you can simply enter your renewal date into a calendar and Bought By Many will send you a reminder.
Of course, a shared need for pet insurance is more Facebook friendly than some more personal insurance needs, but for fairly straightforward types of insurance – pet insurance, travel insurance etc. – it's easy to see why customers will want to get involved. With group buying power already made famous by Groupon, consumers are familiar with the idea that clubbing together can open up better deals. Combine that with the fact that many people dread comparing insurers and actively welcome a recommendation from someone they trust and the model starts to look very compelling.
The question this raises for insurance brands is, just who does the future belong to? Who's in a better position to drive referrals – social networks who boast huge databases of info, or customers who see the benefit of referring their friends?
In most cases, you'd bet with the big boys. You'd be a fool to discount the power of the information that social networks and Google or Amazon have at their disposal, but if these mighty brands continue to irk the public with covert research or dubious tax tricks, customers might just lose patience and, when they do, platforms like Bought By Many will be there to sweep up the mess.
Customers want to be in charge. They want to interact with brands on their terms and they want to be rewarded when they recommend a friend. When all that comes together in a group-buying platform that simplifies the complex world of insurance, everyone's a winner.
Photo Credit: k rupp, the future soon via flickr